Features: Photo Encounters | Forum
FAQ | Disclaimer | 18 visitors online.

Contact Us: Deenan | Lucy | Brenda

Skins: Faces | Raindrops | Spring Clean








FOLLOW A&F ON TWITTER


December 15, 2014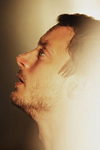 Elijah along with other cast members attended the ceremony for Peter Jackson as he was honored with a star on Hollywood's Walk of Fame last week. The next day they were back for the premiere of the last film The Hobbit: The Battle of the Five Armies. Click on either set of photos below to see more high res images.








:: Here are some more pics taken by Taffy who attended the premiere.

:: And a couple of videos from the premiere. An interview and greeting fans.

:: We're at the start of awards season and some of Elijah's projects are being recognized with statues, nominations and year end lists.

:: It was mentioned in the last update that A Girl Walks Home Alone at Night has been nominated for three Independent Spirit Awards. Now director Ana Lily Amirpour picked up the Bingham Ray Breakthrough Award for Best Director at the Gotham Awards. Here's a short video of her accepting the honor.

:: IndieWire has placed the movie very high on the list of the best films of 2014.

:: Here is part two of the behind the scene of A Girls Walks Home... And Part one if you missed it.

:: Over The Garden Wall is scooping up great accolades as well. It's been nominated for two Annie Awards for Best Animated TV Production for Children and Outstanding Achievement, Directing for TV.

:: The show was also recognized by Entertainment Weekly as one of the best animated programs this year.

:: An interesting article on how Elijah came up with the voice for Wirt.

:: Let's not forget the video game Broken Age. That also was in the running for The Game Awards for Best Independent Game.

:: Though nominations for the BAFTAS won't be announced until early next month, Set Fire To The Stars is getting a lot of mentions. Good luck to everyone!

:: What's very old is very new. A behind the scenes video while filming Flipper has been uploaded and it's quite a treat to see!

:: Just about one month is left to submit your birthday greetings for Elijah in our 7th annual Age of Aquarius. Deadline is January 17, 2015. Check out the guidlines before submitting.

:: Thank you Ambree, Misty and Taffy!

That's all... for now.



Deenan
November 28, 2014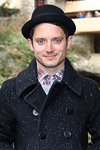 A great big congratulations goes to A Girl Walks Home Alone At Night for picking up three nominations at this year's Independent Spirit Awards for Best First Feature, Best Cinematography, and the special Someone To Watch Award!

:: Check out part 1 of behind the scenes video on how A Girl Walks Home... came to be and why Elijah and SpectreVision came to back it. Hopefully with the nominations and continued favorable reviews, the movie will spread to more movie venues.

:: Wooden Wisdom is taking to a North American tour early next year. Let's hope this spreads as well as there are many folks out there who'd love to hear the duo perform.

:: As we're set to see the last installment of The Hobbit: The Battle of the Five Armies, Empire Magazine has some wonderful images of Elijah and Martin Freeman. [1] [2] [3]. You can read the interview with them here.

:: Check out the five covers of the magazine.

:: Billy Boyd has given his singing voice and writing talents to the final song of The Hobbit trilogy, The Last Goodbye.

:: It's been announced that Sir Peter Jackson will receive a star on the The Hollywood Walk of Fame December 8th. Many cast members will be on hand and that includes Elijah.

:: The inset photo was taken of Elijah visiting Frank Lloyd Wright's Falling Water residence in Pennsylvania while on location filming The Last Witch Hunter which ends in a few days.

:: Take a listen to Celyn Jones as he speaks about Set Fire To The Stars. The interview starts 1 hour and 36 minutes in.

:: A couple of new wallpapers have been added.

:: There's still plenty of time to submit your birthday greetings for Elijah in our 7th annual Age of Aquarius. Artists, writers, creators, pro or amateur are all welcome! Check out the guidlines before submitting.

:: Thank you for the great finds Ambree and Jaramajo and for the wallpaper Romina!

That's all... for now.



Deenan
November 12, 2014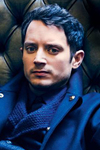 This update is laden with interviews mostly given during Set Fire To The Stars promotions while in the UK. Print interviews, video interviews and audio interviews are abound.

Nergeist
GQ UK
Esquire UK
Daily Record
The Fan Carpet
Into Film
UK Apple Store
BFI Feaurette
Hey You Guys
BBC Radio 2 (available for a limited time)
A scan from Metro UK
London Evening Standard with some new photos.
A last minute visit on Late Night with Seth Meyers though the sound is off sync.

For us outside of the UK, a small bit from Chatty Man. There's also the full show here but they sound like they've been sucking helium.

:: And one more interview not related to the movie but one that finds Elijah's inner foodie.

:: Hope you got the chance to see the animated miniseries Over the Garden Wall. It was amazing and after its run received plenty of praise from various sites like AV Club, The Daily Gamecock, Bloody Disgusting, Sub Cultured and The Solute. The series has also inspired a wonderful Tumblr account. Don't forget you can purchase the entire series on Amazon and iTunes.

:: For a while now, Elijah has been retweeting some amazing figures made by Kibooki. They finally got around to creating one of Elijah's most notorious characters, Kevin. [1] [2]

:: King Cake: A Big Easy Story is a documentary in the making that explores Mardi Gras and Elijah is one the the participants. You can see images and read more about it here.

:: It's that time again. We are starting take your submissions for our 7th annual Age of Aquarius were you can submit a birthday greeting to Elijah. Whether an artwork, poem, short story or video, say happy birthday to Elijah in your special way on January 28th. Deadline to submit your work is January 17th 2015. Click here to read the guidelines.

:: Thanks again to Ambree, Jaramajo and Misty!

That's all... for now.



Deenan
October 31, 2014
It's been a frightfully busy couple of weeks so let's dig into it.

:: To coincide with poet Dylan Thomas' 100th birthday, the cast and crew of Set Fire To The Stars had their premiere in London this week. Click on the image below to see two pages of photos.



:: Here's one video from the premiere, and a longer video interview here. You can also listen to a podcast that Elijah gave for BBC Radio 4. And an interview by Elijah and Celyn for Film Beat.

:: Elijah also had a sit down with The One Show which can only be viewed in the UK. However, there is a small portion of it on Youtube that was recorded from the telly.

:: Then there was an appearance on Good Morning Britain. Again, only viewable in the UK. Hopefully these will become available for all to see.

:: Click below to see photos from the Dallas Comic Con a couple of weeks ago.



:: Check out a video from the full Q&A Elijah and Sean gave for the attendees.

:: Don't forget that Over The Garden Wall debuts this Monday on Cartoon Network. Check out some behind the scenes here and a full preview of Chapter One. You can buy the season on iTunes.

:: Now that the final chapter of The Hobbit is coming soon, Air New Zealand has released the latest and most epic saftey video. How did they do it? Nothing less than a little Middle Earth magic.

:: Elijah gave a wonderful quickfire Q&A that you can read here.

:: Since The Daily Show is taping in Austin Texas, they've changed up their video intro to show some locals.

:: Today is Halloween so lets get to some appropriate news.

:: The highly praised and award winning A Girl Walk Home Alone At Night will finally open in limited release on November 21st and a new North American trailer is out.

:: Elijah recently shared his top 5 horror films that are currently showing on Netflix.

:: The Last Witch Hunter has a scheduled release date set in October 23, 2015.

:: All month long I've been creating and posting on Twitter some creepy photos. Some Elijah mashing with classic horror figures like Dracula, Frankenstein and The Mummy and some random images such as darkness and zipper face. Don't forget to check out 4 new Halloween themed wallpapers as well.

:: Finally, since I've been too busy to make a new one, I'm going back two years ago to my Halloween video.

:: Thanks again to everyone who took photos and as always to Ambree, Misty, Mumis and Spring.

That's all... for now and Happy Halloween!



Deenan
October 13, 2014
:: Not only will Elijah make an appearance at next weekend's Dallas Comic Con, but Sean Astin has been added to the bill with a Q&A and photo ops scheduled with both!

:: Elijah is hitting the convention circle. He stopped by the New York Comic Con over the weekend and made a surpirse visit to the Over The Garden Wall panel. Check out the pics here.

:: That appearance can only mean the premiere date set has been set. It will start on November 3rd on Cartoon Network. Check out a preview here and a sneak peak.

:: We finally have a look at the world exclusive trailer for Set Fire To The Stars which will open in the UK on November 7th.

:: The film has also been added to the Bath Film Festival which begins November 13th.

:: I got to see Open Windows and have to say it's an incredibly wild and suspenseful juggernaut of an entertaining movie. It's currently on VOD, Amazon and iTunes and opening at theaters in November. Here are some recent interviews from Elijah and Director Nacho Vigalondo. Wired, The Film Stage, Thompson On Hollywood, Playboy, The Wolfman Cometh and Co.Create.

:: Hearty congratulations goes to SpectreVision and A Girl Walks Home Along At Night for winning three prizes at the Sitges Film Festival. The film is set to open in limited release on November 21st. With honors like these, let's hope for a wider release.

:: Here are some strange and a little creepy photos of Elijah's Skype conference during SpectreFest last weekend for Open Windows. [1] [2] [3] [4] [5] [6]

:: Not very often (if it has ever happened) has Elijah spoken about several of his acting roles both old and new at one time. Check out this interview over at AV Club.

:: Did you know you can vote for your favorite Herring & Herring FRAMED September cover? With several different celebs gracing the covers, guess who is leading the way?

:: Lastly, I'd like to welcome some new affiliates to A&F. VinXperience (Vin Deisel), Clea DuVall Fan, Kerry Bishe Fan and of course, Dominic Monaghan Network.

:: Thank you Ambree, Jaramajo and Teresa!

That's all... for now.



Deenan