Features: Photo Encounters | Forum
FAQ | Disclaimer | 16 visitors online.

Contact Us: Deenan | Lucy | Brenda

Skins: Faces | Raindrops | Spring Clean








FOLLOW A&F ON TWITTER


April 16, 2016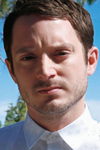 Though there's still no title or premise of the new movie Elijah is shooting in Portland there have been a few photos taken from on set. [1] [2] [3] [4] [5]

:: If you have DirecTV, you can watch The Trust like I'm going to do over the weekend.

:: The Creators Project has an interview with Elijah about working on The Trust among other things.

:: The inset photo is from Numero Homme magazine along with another from Nylon magazine.

:: The cast is coming together for the TV series Dirk Gently. Samuel Barnett will play the title character and Hannah Marks is the latest to be announced.

:: Set Fire to the Stars will open the Unrestricted View Film Festival in London on April 25th.

:: Thanks Misty!

That's all... for now.

Deenan
March 30, 2016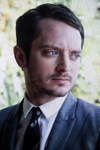 :: Elijah went and got himself into a new project. Yes! He will find himself back on television in the BBC America production of Dirk Gently written by Max Landis. They previously worked on The Death and Return of Superman in 2012. You can read more about the slated fall show here.

:: Currently Elijah is in Portland Oregon in preparation to start filming a yet to be titled movie with former co-star Melanie Lynskey from Over the Garden Wall.

:: Click here to check out photos from Wooden Wisdom's double DJ duties in Las Vegas a couple of weeks ago.

:: Here's are a few interviews from SXSW. Festival Q&A (video), Texas Standard (audio), Collider (video), Spinoff (print) and The Guardian (print).

:: While trying to keep up with as much SXSW news as I could, I completely forgot about showing off these recent images of Elijah during a photoshoot. [1] [2] [3] [4] [5] [6]

:: I hate to end this update on a sad note as Patty Duke passed away today. But her talent and courage and will shine on forever. Please take the time to read Sean Astin's lovely message saying goodbye to his mom and a wonderful lady.

:: Thank you Ambree and Misty!

That's all... for now.

Deenan
March 15, 2016
:: South by Southwest (SXSW) is underway and there's plenty to see. Elijah is there on behalf of two films. The Trust which he's starring in and The Greasy Strangler which he's produced. Click on the image below to view 2 pages of images from the festival. More will likely be added.





:: Here are some videos and interviews conducted during the festival. The Wrap, Fox 7 Austin, A Movie Guy, Alicia Malone Facebook, Elijah's and Alicia's Awesome Austin Adventure and one print interview from The Austin Chronicle by Nicolas Cage prior to the festival.

:: Two trailers are out for The Trust and it looks to be a fantastic dark comedy. [Trailer 1] [Trailer 2]

:: You can check out screencaps from the trailers.

:: Here are some early reviews of the movie from The Guardian, Variety and Movie Talk.

:: Moving on and continually moving up, SpectreVision has landed a four film deal with MarVista. Congrats! Read more about the collaboration here.

:: Huge congratulations to Jared Breeze, the young star of The Boy who walked away with a Young Artist Award for Best Performance in a Feature Film! Jared is in good company. Elijah won this award in 1993 for Radio Flyer.

:: Wooden Wisdom will be spinning tunes in Las Vegas this weekend for a wicked costume party, heroes and villains style. Some great photos should come from this!

:: Lastly, in case you missed it, here's Elijah on Craig Ferguson's Join or Die. If you can't view this, here's a funny bit near the end of the episode and a photo taken before taping the episode.

:: Thanks goes out to Ambree and all those snapping photos at SXSW.

That's all... for now.

Deenan
February 29, 2016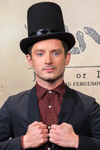 :: Nearly two and a half years after screening at festivals including Tribeca, the short film Setup, Punch is now available to watch online. I would say it was worth the wait, but it was far too long of a wait for David Schlussel's special gem.

:: Here are a couple of stills from the movie The Trust [1] [2] The film will have its world premiere in a couple of weeks at SXSW festival.

:: Elijah will appear on Join or Die this Thursday, March 3rd on the History Channel where he'll discuss history's most doomed presidential campaign. (see inset photo)

:: SpectreVision's The Boy has two nominations in the Fangoria Chainsaw Awards. Go here to see them and vote.

:: The partners recently visited Ubisoft in Montreal along with Canadian Prime Minister Justin Trudeau [photo] probably to discuss their collaboration on virtual reality content.

:: Thanks to Ambree for the finds!

That's all... for now.

Deenan
February 13, 2016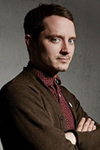 :: Fresh off The Sundance Film Festival, Elijah's latest film, The Trust will have its world premiere at the SXSW Festival which kicks off next month. Not only that, The Greasy Strangler is also set to screen at the festival.

:: There's some remnants of Sundance around with a few more photos and interviews from The Wrap and Huffington Post.

:: Also out of Sundance, announcement came that The Greasy Strangler has picked up an international distributor. Congrats!

:: SpectreVision is setting their sights high. Here's a fantastic interview by the trio where they explain why a horror film should win an Oscar for best picture.

:: Let's give big salutes to Jared Breeze on his Young Artist Award nomination for Best Performance in a Feature Film (10 and under) in The Boy and to Leigh Whannell for his big win in the Fright Meter Awards as Best Supporting actor in Cooties!

:: Elijah loves food and he sat down at a sushi bar to be schooled on the culinary art.

:: Tomorrow is Valentine's Day and Wooden Wisdom has put together a special playlist for the holiday.

:: Next Thursday, February 18th marks the debut of talkshow/roundtable Join or Die, Craig Ferguson's new show. It's not known when Elijah's segment will air, but keep watch on The History Channel for dates and times.

:: The other day I thought I heard Elijah's voice in a recent AT&T commercial. I found it and it sure does sound like him. I'm willing to bet a stack of Oreo cookies that it is.

:: Lastly, I put together a speed video on the process of how I created the portrait made for Elijah's birthday.

That's all... for now.

Deenan
January 28, 2016
:: It's somebody's birthday today!

:: Before I get to the birthday goodies, let's talk Sundance. Elijah, Daniel and Josh AKA, SpectreVision attended the Sundance Film Festival last weekend to promote their latest project in the horror genre, The Greasy Strangler. Click on the image below to see 2 pages of images from the festival.





:: Here are a couple of video Interviews the trio gave during Sundance. Hollywood Life, IMDb,

:: As bizarre as the premise is for The Greasy Strangler, there have been quite a few favorable reviews for the film from Variety, Games Radar, The Guardian, The Fright File and Consequence of Sound.

:: SpectreVision is jumping into the virtual reality world. It was announced at Sundance that they are teaming up with gaming giant Ubisoft to produce interactive VR content. You can read more about their new venture here. Congratulations to all and good luck!

:: Elijah singing Taylor Swift? Only during karaoke with a group of people!

:: SpectreVision films The Boy and Cooties have been nominated in categories in the iHorror Awards. Sign up and vote for your favorites!

:: A reminder that The Last Witch Hunter will be available on DVD/Blu-ray this coming Tuesday.

:: Backtracking a bit, there are more images from Wooden Wisdom's last leg of their recent five city U.S. tour.

:: Now let's bring out some cake, light the candles and wish our dear Elijah a VERY HAPPY 35th BIRTHDAY! We all wish he has a fantastic day filled with family, friends, lots of love and continued success in all he does throughout the year. Click on the image to check out the presents some fans have created for this special day!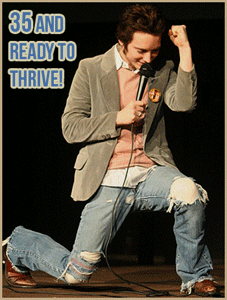 Deenan
January 14, 2016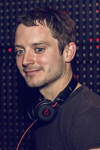 :: I hope everyone had a safe, fun and happy new year. Here's to plenty of new and exciting things from Elijah in 2016.

:: We're already kicking it off with Wooden Wisdom's US tour. They've conquered three cities so far with two more coming this weekend. You can check out some images from last weekend.

:: Here's a print interview they gave prior to their show in Brooklyn New York and a personal video report of parts of their show in Denver Colorado... with the mighty Itchy-O!

:: People loved the Emmy Award winning Over the Garden Wall so much, it's been decided to continue on with the fascinating story in comic form. Check out the details.

:: Some DVD releases to talk about. First, The Last Witch Hunter is currently available on digital HD and will be released on DVD and Blu ray on February 2nd. Also, SpectreVision's The Boy will be coming to video on March 1st.

:: Set Fire to the Stars' production company Mad as Birds released an unseen trailer that was put together while filming was still going on. It's such an amazing film that I created this For Your Consideration poster. The brilliant score by Gruff Rhys is on the long list as an Oscar contender along with the score for The Last Witch Hunter. The nominations will be announced today.

:: This has been on my radar for a few months and it's finally announced that Elijah is among the first guests on Craig Ferguson's new program Join or Die on The History Channel. You can view a short preview for the show here. This should be quite entertaining.

:: Many thanks goes to APIS Photography and Lisa for their Wooden Wisdom photos.

That's all... for now.

Deenan