Features: Photo Encounters | Forum
FAQ | Disclaimer | 15 visitors online.

Contact Us: Deenan | Lucy | Brenda

Skins: Faces | Raindrops | Spring Clean








FOLLOW A&F ON TWITTER


February 15, 2019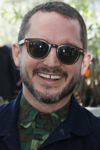 SpectreVision/Company X has merged with a marketing agency and a new entity is born called Company X Marketing. You can read more about this new venture and their mission.

:: The fashion sisters of Rodarte held their Fall and Winter show last week and Elijah along with Mette-Marie were among the faces in the crowd. You can see some of their photos here.

:: SpectreVision's newest horror film, Daniel Isn't Real will have its world premiere screening at SXSW beginning March 9th in Austin Texas.

:: Elijah sat down to talk Star Wars and his involvement with the animated series, Star Wars: Resistance. Feel free to watch all the way through, but his segment beings at the 6:10 mark.

:: Just a few pics of fans hanging with Elijah. [1] [2] [3] [4]

:: And finally, to wish Elijah happy birthday last month, his photographer friend, Autumn de Wilde, brought out a couple of photos from their Lab Magazine 2011 shoot that I hadn't seen before. She also posted this photo from these 2009 photos where Autumn explained, "He had to hold up his own backdrop that I drew with chalk on construction paper while we did an entire shoot in a corner of Arrow�s childhood bedroom."

That's all... for now.

Deenan
January 28, 2019
It's somebody's birthday today, but first..

:: If it ain't broke, don't fix it. After the success of Mandy, SpectreVision is working again with Nicolas Cage. He's set to begin filming next month in an adaptation of H.P. Lovecraft's short story, Color out of Space. You can read more about the film here.

:: Voting is taking place for the Fangoria Chainsaw Awards and Mandy is up for six. But hurry, because voting ends tomorrow.

:: Comedy Central's Drunk History's started off their new season right. The premiere was hilarious and I have some screencaps from the program in the Production Stills section. You can watch the uncensored episode on Comedy Central's website, and according to Abby Lyle, make up artist on the show, Elijah is going to appear in a couple more episodes this season, though, no word on what those could be yet.

:: The Hollywood Reporter published a fantastic article on the equally fantastic, Wilfred, which is a must read. This hidden gem that those out of the loop need to watch, is currently airing all four seasons on Hulu, and other various streaming sites.

:: Last but not least, today is Elijah's 38th Birthday! It's been 10 years since the dawning of the Age of Aquarius began on A&F. Wherever he is or what he's doing, I hope it's going to be a great day... though, it's hard to imagine Elijah having a bad day. Click on the birthday boy's photo to check out the artworks, poem, greetings and video submissions from fans.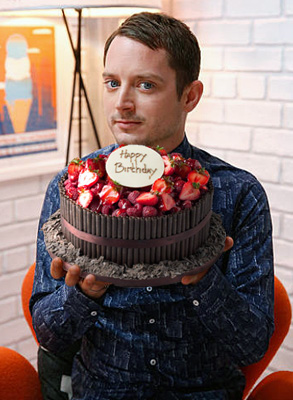 That's all... for now. HAPPY BIRTHDAY ELIJAH!

Deenan
January 14, 2019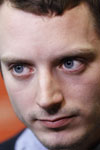 Happy 2019! I hope you had a safe and enjoyable holiday.

:: Drunk History's new season premieres at 10pm tomorrow on Comedy Central. Elijah portrays Percy Shelley, in what will probably be a hilarious retelling of Frankenstein. Check out this promo for the episode.

:: If you're a fan of Drunk History, The Paley Center for Media in Beverly Hills has museum dioramas for each new episode this season. If you don't live anywhere near Beverly Hills, you can still see them in the episodes.

:: I forgot to post this photo from L.A. Rush. Thanks again to Weiming Shen for sending along this cast polaroid board from the set.

:: The second half of Star Wars Resistance began yesterday on the Disney Channel and was promoted that Elijah's character, Jace Rucklin would return, but he spoke less than ten words. Anyway, here's a trailer of what's still to come.

:: Two weeks from today will be Elijah's 38th birthday! If you would like A&F to post and share a personal greeting, poem, artwork, short story or video to help celebrate, please review our Age of Aquarius guidelines.

That's all... for now.

Deenan
December 31, 2018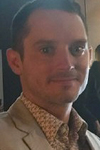 Hope and ye shall receive. Thanks to Weiming Shen for passing these along, here are some behind the scenes photos from the set of L.A. Rush. [1] [2] [3] [4]

:: Weiming was also gracious to translate director/writer, Peng Chen comments on working with Elijah. As an A list actor, he is so professional, so polite and humble, got into acting mode instantly. An actor worthy of all praises... with clear blue eyes, subtle acting craft, sharp like a scalpel and insists on doing stunts himself until exceeded his limit and saying sorry for it. Isn't that just like Elijah?

:: The teaser trailer for the upcoming season of Drunk History has been posted and it looks to be a hoot! A glimpse of Elijah from the first episode can be seen at the :35 mark.

:: Mandy has landed on more top 10 films of the year, this time from Entertainment Weekly, The Film Stage and from Birth.Movies.Death critics Evan Saathoff and Scott Wampler.

:: The film also picked up Best Original Score from the Seattle Film Critics and Best Editing in the Fright Meter Awards. Congrats!

:: Star War Resistance will make a return to the Disney Channel and Elijah's reoccurring character, Jace Rucklin, will be back for retaliation. The new episode will air January 13th.

:: Though it was a relatively conservative year without Elijah appearing in film or television, his voice made a note in two animated TV series, a documentary and video game. However the convention and festival circuit was booming as he attended several to promote SpectreVision productions, Mandy and Transference. But one quiet year leads to a more productive one. We can look forward to his new films Come to Daddy and L.A. Rush and movies from SpectreVision in 2019. Also, next year is very special for Elijah and with any luck, perhaps there will be something in the works at A&F. These past 12 months made for a more traditional year end video. So, click on the graphic below, enjoy and have a...



Deenan
December 16, 2018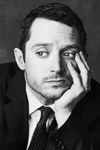 There's an update twice a month and for the first time in a while, there's not much new to report. The past couple of weeks have been quieter than a mime walking in snow.

:: One thing that has come through is that Mandy was nominated for awards from the Chicago Film Critics Association, the Detroit Film Critics Society, and the Hollywood in Music Media Awards for its amazing score by the late Johann Johansson. The Neuchatel International Fantastic Film Festival gave it a nod for Best Feature Film and the Seattle Film Critics will announce their winners tomorrow where the score is nominated there as well. As stated in the last update, a nomination has come from the Film Independent Spirit Awards for the visually stunning cinematography. Congratulations and good luck!

:: The Mandy fan-made video game is complete and now available for download.

:: There was a sinister tweet sent out by Arvind Ethan David, Executive Producer, on Dirk Gently showing this photo of Samuel Barnett with the hash tag new case. My mind runs amok with possibilities!

:: Other than that, I'm working hard on my annual year end video and for the first time in eight years, it's under four minutes. It will be ready to view in the next update and hopefully a bit more news on Elijah will accompany it. Perhaps for his new films, Come to Daddy and L.A. Rush.

That's all... for now.

Deenan
November 30, 2018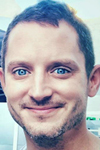 L.A. Rush is the title of the new film Elijah has been working on. Production recently began in, where else, Los Angeles, and there are some photos posted on Instagram taken from set. [1] [2] [3] [4] [5] [6]

:: The Film Independent Spirit Awards nominations were announced and Mandy is in the running for Best Cinematography. Too bad there's no category for film score, because the movie would have been nominated there as well.

:: A video game is in the works for Mandy. It's designed with retro 8 bit graphics which compliments the vibe of the movie perfectly.

:: The winner of fan made Mandy poster competition, judged by the film's director, Panos Cosmatos, has been announced. Congrats to the artist, Giuseppe Balestra!

That's all... for now.

Deenan
November 16, 2018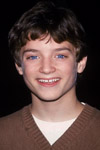 It's been slim picking with new images of Elijah, so until that changes, I'll dig into the archives.

:: The video game 11-11: Memories Retold has only been out for week, but it has already gained a nomination from The Game Awards for Best Games for Impact. Sign up and cast your votes!

:: The new documentary, The Panama Papers, where Elijah narrates, will show on the cable network, Epix starting November 26th.

:: Esquire has named their 25 best films so far this year and Mandy stands on top of the list.

:: If you didn't catch Mandy in theaters or VOD, it's now been exclusively added to Shudder's lineup on November 29th.

:: Comedy Central's, Drunk History will start its sixth season on January 15th, and premiere with a full Frankenstien episode where Elijah portrays Percy Shelley. This should be hilarious as always.

That's all... for now.

Deenan