Features: Photo Encounters | Forum
FAQ | Disclaimer | 12 visitors online.

Contact Us: Deenan | Lucy | Brenda

Skins: Faces | Raindrops | Spring Clean








FOLLOW A&F ON TWITTER


March 15, 2015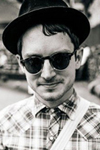 :: The South by Southwest festival is underway and the pictures are starting to come in.

:: The two films Elijah produced that are showing at SXSW are getting some buzz. Made In Japan and The Boy which has an awesome poster.

:: Here's a video interview of Elijah talking about The Boy and the festival itself.

:: Check out this interview Elijah gave discussing working on Set Fire To The Stars.

:: The film gained another great review from the Miami International Film Festival.

:: Elijah will be in Tennessee to help bring A Girl Walks Home Alone At Night to the Chattanooga Film Festival later this month.

:: A few more pics in Vegas just after filming The Trust. [1] [2] [3] [4] [5] [6]

:: Which is the best trilogy franchise? It started with 32 films and it's down to the final two.

:: Lastly, a slightly different podcast. These are people discussing their favorite (and not so favorite) films that Elijah has done. The pertinent stuff begins about 32 minutes in.

:: Thank you Ambree, Misty and Sweetestheart!

That's all... for now.


Deenan
February 28, 2015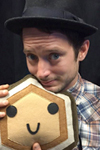 :: It's been a fairly quiet month but there are some announcements and photos to share.

:: Elijah has been hard at work on set of The Trust which is wrapping up in Las Vegas. Their team was joined by Hollywood legend, Jerry Lewis!

:: Here are a few pics from on set of the film. [1] [2] [3]

:: Elijah managed to find time to get out and enjoy Sin City when not working. [1] [2] [3] [4] [5] [6] [7] [8] [9] [10]

:: Set Fire To The Stars will be released on DVD March 2nd in the UK and it's just one week away from the premiere in the states at the Miami International Film Festival.

:: Also hitting the festival scene in March is The Boy and Made In Japan both having their world premieres at South by Southwest.

:: The cable network Turner Classic Movies (TCM) has been running a month long look at Oscar winning films and this Monday, March 2nd they will air the entire Lord of the Rings trilogy.

:: Lastly, a big CONGRATULATIONS to Elijah for winning at the National Academy of Video Game Trade Reviewers NAVGTR Awards for Best Performance Lead in a Comedy as Shay in Broken Age Act 1! The game also won for Original Game Adventure.

:: Thanks again Jaramajo for your finds!

That's all... for now.


Deenan
February 15, 2015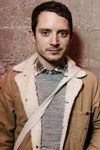 :: Just after wrapping the last update, Elijah was quickly on his way to Las Vegas to start filming a new movie, The Trust with Nicolas Cage. The proof comes by the way of the only set photo as of yet.

:: It's been announced that SpectreVision's The Boy will have its premiere at the South by Southwest Film Festival in Austin next month. The film also made CinemaBlend's top 10 standouts we will likely hear about.

:: The Boy isn't Elijah's only produced film showing at SXSW. After nearly 7 years in the works, the documentary Made in Japan will also have its premiere where Elijah additionally serves as narrator.

:: Good luck to A Girl Walks Home Alone At Night as it's up for three honors at next weekend's Independent Spirit Awards. You can catch the ceremony on IFC.

:: Not long after it was reported that Set Fire To The Stars would show at the Miami International Film Festival, word came that the movie will start showing on North American soil beginning late spring. YES!

:: Thanks for the photo Jaramajo!

That's all... for now.


Deenan
January 28, 2015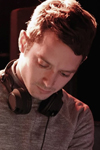 :: Today is a special day but let's start it off with Wooden Wisdom's mini US tour. Click here to see photos from the six cities they visited in a week's time.

:: There's also some videos to check out. The first of the short clips is from the Toronto stopover, the next three are from Seattle and the last two are interviews. [Video 1] [Video 2] [Video 3] [Video 4] [Favorite Rappers] [DJ Sessions]

:: While on their tour, Wooden Wisdom participated in some print interviews as well. Life as a DJ, Good Music is Timeless, Travel Journal and More than a celebrity DJ.

:: SpectreVision is adding another horror film to its roster. Teaming up with other production companies, they will be producing The Greasy Strangler.

:: Open Windows is now out on DVD and Blu ray. It's a great techno-thriller and DVD Talk shares their review of the movie and the content of the media.

:: Here's a nice podcast given by Elijah and Celyn Jones at Clapham Picturehouse for Set Fire To The Stars.

:: Set Fire To The Stars is finally making its way across the pond and landing in Miami. The film has been selected to screen at Miami International Film Festival. Here's hoping more American festivals will be coming and eventually theatrical release dates!

:: This is a special day as Elijah celebrates his 34th birthday! Click on the little superhero below to check out the writings, artworks and video submissions from fans to wish Elijah a VERY HAPPY BIRTHDAY!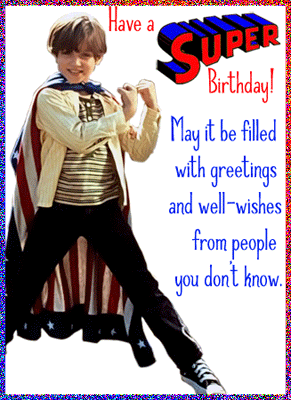 :: Big thanks goes to Amanda, Denise, Jan, Romnia and Stoaziline!

That's all... for now.


Deenan
January 14, 2015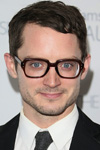 :: Let's start off the new year with photos from The Art of Elysium's 8th Annual Heaven Gala held this past weekend.

:: And a couple of short videos. [Video 1] [Video 2]

:: Wooden Wisdom is getting ready to hit the deejaying road starting tomorrow with their first gig at the Bardot Miami where general admission tickets are still available.

Here's the rest of their schedule:
The Riot Room Kansas City, MO - January 16th
Studio Bar Toronto, ON - January 17th (WIN TICKETS)
Brooklyn Bowl Brooklyn, NY - January 19th (WIN TICKETS)
Q Nightclub Seattle, WA - January 20th
Sound Nightclub Los Angeles, CA - January 21st

:: Listen to nearly an hour of Wooden Wisdom's trip through their new arrivals bin; a podcast of their vinyl mix.

:: Set Fire To The Stars will be on DVD March 2nd and is available for pre-order at Amazon UK.

:: Spain's biggest film awards, The Goya Awards will be held on February 7th and Open Windows has been nominated for Best Special Effects. Good Luck!

:: Only a few more days left to submit your birthday greetings, artworks, poems or whatever to The Age of Aquarius. Don't forget to check out the guidelines.

:: Thanks for the news Jayne!

That's all... for now.


Deenan
December 30, 2014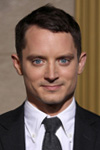 :: Elijah was among the many people who made an appearance on The Colbert Report's final show. Check out the video to see if you can spot him.

:: David Zuckerman tweeted that the final season of Wilfred will be available on Hulu soon. When will that be? Not sure, but keep watch.

:: Check out the revamped site for Set Fire To The Stars which includes behind the scenes photos, music and videos.

:: Also some new images from Cooties, the comedy horror produced by SpectreVision. Let's hope a new release date and a trailer will be forthcoming.

:: Want to see a creative blend of Disney and Tolkien? Check out this video from The Hillywood Show.

:: Find out where this blog places Over The Garden Wall in the year's best television shows.

:: Finally, a new wallpaper to end out the year.

:: I want to thank everyone who contributed to A&F this year with their wonderful finds, information and talents. Ambree, Dan, Jaramajo, Jayne, Michelle, Misty, Mumis, Patrick, Pauline, Pernille, Romina, Sandy, Serena, Spring, Taffy, Teresa, all those who took photos and videos when we couldn't be there and to the crew of Wilfred especially Kristy and Ron.

As we close this year, I've created my 7th year end video that recaps *mostly* everything that Elijah was involved with in 2014. Click the graphic below, enjoy, and have a....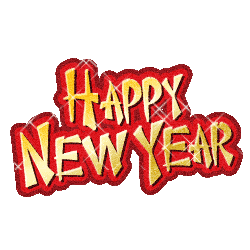 Deenan
December 15, 2014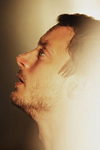 Elijah along with other cast members attended the ceremony for Peter Jackson as he was honored with a star on Hollywood's Walk of Fame last week. The next day they were back for the premiere of the last film The Hobbit: The Battle of the Five Armies. Click on either set of photos below to see more high res images.








:: Here are some more pics taken by Taffy who attended the premiere.

:: And a couple of videos from the premiere. An interview and greeting fans.

:: We're at the start of awards season and some of Elijah's projects are being recognized with statues, nominations and year end lists.

:: It was mentioned in the last update that A Girl Walks Home Alone at Night has been nominated for three Independent Spirit Awards. Now director Ana Lily Amirpour picked up the Bingham Ray Breakthrough Award for Best Director at the Gotham Awards. Here's a short video of her accepting the honor.

:: IndieWire has placed the movie very high on the list of the best films of 2014.

:: Here is part two of the behind the scene of A Girls Walks Home... And Part one if you missed it.

:: Over The Garden Wall is scooping up great accolades as well. It's been nominated for two Annie Awards for Best Animated TV Production for Children and Outstanding Achievement, Directing for TV.

:: The show was also recognized by Entertainment Weekly as one of the best animated programs this year.

:: An interesting article on how Elijah came up with the voice for Wirt.

:: Let's not forget the video game Broken Age. That also was in the running for The Game Awards for Best Independent Game.

:: Though nominations for the BAFTAS won't be announced until early next month, Set Fire To The Stars is getting a lot of mentions. Good luck to everyone!

:: What's very old is very new. A behind the scenes video while filming Flipper has been uploaded and it's quite a treat to see!

:: Just about one month is left to submit your birthday greetings for Elijah in our 7th annual Age of Aquarius. Deadline is January 17, 2015. Check out the guidlines before submitting.

:: Thank you Ambree, Misty and Taffy!

That's all... for now.



Deenan