Features: Photo Encounters | Forum
FAQ | Disclaimer | 15 visitors online.

Contact Us: Deenan | Lucy | Brenda

Skins: Faces | Raindrops | Spring Clean








FOLLOW A&F ON TWITTER


October 16, 2017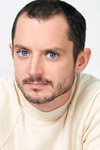 The new season of Dirk Gently's Holistic Detective Agency has started and I hope to bring screencaps from the episodes to you. Maybe you had the chance to watch Todd chase after the Space Rabbit in the first episode, but if not, you can on BBCAmerica for free in the U.S. Looks like we're in for another wild ride!

:: You can check out photos from the recent promotions and from last week's New York Comic Con.

:: Since we still don't have footage from the panel discussion during the convention, I'm going to inundate you with other videos from Facebook Live, Build Series, AM to DM, TV Guide Magazine, Sam and Jim, ComicsVerse, Flick Direct, SyFy Wire, IGN, Fandom, a short fan video from the autograph session, what's life without some autograph hounds, Elijah and Sam joining a conversation starting at 22:15 and their full interview on Sway's Universe.

:: Then there are print interviews from Seat 42F, Den of Geek and a slightly older one from San Diego Comic Con, Three if by Space.

:: Three cons down and another on the way for Elijah. He's scheduled to appear at the Rhode Island Comic Con next month and he'll be there along with Sean Astin and Andy Serkis.

:: We know that Elijah can rock the vintage wear better than most. Even GQ Magazine thinks so.

:: Company X has announced its second film in partnership with MarVista, called Corpse Tub.

:: Could there be a new project in the near future for Elijah? It's been rumored that he's possibly interested in another television show based on the comic book series, Y: The Last Man if it gets off the ground.

That's all... for now.

Deenan
September 30, 2017
Elijah has another convention under his belt with the Salt Lake Comic Con that took place last weekend. It was his first appearance there and again he proved to be a great guest and a generous sport to attendee's requests. Click on the photo below for some of the fun images.





:: If those images don't confirm Elijah's kindness, check out this video of an arm wrestling challenge.

:: There was also a Q&A with Elijah at the convention. You can watch it in its entirety on YouTube.

:: Elijah then headed over to Fantastic Fest where he sat down for a Q&A with film critic Leonard Maltin. Check out the photos and the video of thier discussion.

:: Up next is the New York Comic Con happening next Friday for promotions for the new season of Dirk Gently which begins in just two weeks!

:: Entertainment Weekly has posted the first synopsis of the new season along with some images.

:: BBC America loves the fans of the show and has provided us with an authentic Mexican Funeral logo to put on whatever you want.

:: I've updated the Dirk Gently section by adding the cast page of clickable regular and new characters.

:: You can now get the soundtrack to Over the Garden Wall through streaming and digital services, and I found this homemade video from a fan of the cartoon series so amusing!

:: Lastly, I came across this cast 360 degree photo taken at the San Diego Comic Con in July.

That's all... for now.

Deenan
September 16, 2017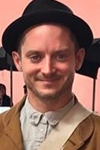 Next Friday and Saturday, Elijah will be attending Salt Lake Comic Con. There will be a panel discussion on Saturday and photo ops happening both days, though it looks like they're selling out quickly. You can read more about it and don't forget to scroll to the bottom for a quick video retrospect.

:: Elijah will get a break (most likely for Fantastic Fest) then it's on to New York Comic Con happening on October 6th.

:: With the second season of Dirk Gently beginning in less than a month, and the promotions that are starting up, Elijah had a little getaway in Mexico. Here are a few pics. [1] [2] [3] [4] [5] [6] [7]

:: It's close to the Over the Garden Wall time of year and there are some new things you can get your hand on. There's an awesome sketchbook distributed by Dark Horse and if you missed out on getting a "For Sara" cassette tape, a second edition is available. Check out Mondo's site for those goodies and more! Also starting today, bidding will be going on for original artworks by its creator, Patrick McHale.

:: Filming has completed on the SpectreVision/Nicolas Cage movie collaboration, Mandy, and a couple new images are out along with some information.

That's all... for now.

Deenan
August 30, 2017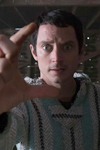 Filming just ended on Dirk Gently's Holistic Detective Agency, and all their hard work on the new season will be seen starting Saturday, October 14th. If you're counting, that's just more 45 days! BBC America released its first trailer for the second season which put a huge smile on many faces including mine.

:: They also released plenty of promotional photos from the upcoming season which you can find here.

:: And more behind the scene images from the set as the cast and crew wrapped up filming in Vancouver.

:: Finally, it was a great privilege for me to help produce and edit a fun video starring none other than that adorable Corgi, Bentley and his cute little sister, Farah. It is in honor of Lancer Anthony (a huge Dirk Gently fan) and the men and woman serving on the USS George H.W. Bush aircraft carrier.

:: Thanks again Mike. The video was a blast to work on!

That's all... for now.

Deenan
August 15, 2017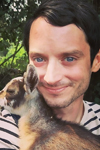 Comic Con 2017 is in the history books but other interviews have surfaced from Empire, Daily Dead, We So Nerdy, Collider, and Three if by Space.

:: There are a few more behind the scene images from the set of Dirk Gently, this adorable little video, as well as more promo images from Season 1

:: Here is a collection of videos from the set where Dirk fans have sent presents.

:: I created a poster for Dirk Gently based on the charismatic characters and the response has been pleasantly unexpected. I also sent my present to the production staff and showrunner Max Landis share a photo of his poster on Instagram. If you look closely at the above video, you can see it in the background.

Several people have made comments that they would like to have a copy of the poster. If you're one of them, or would like a copy yourself, please email me at af_elwood@yahoo.com and we can discuss getting one out to you. At the time, I'm only mailing within the states.

:: Lastly, Elijah is scheduled to appear at the Salt Lake Comic Con running from September 21st through the 23rd. Hmm.. this will cut into his Fantastic Fest time.

:: Huge thanks goes out to Zoe!

That's all... for now.

Deenan
July 30, 2017
Well, all that waiting around paid off last weekend when the cast of Dirk Gently's Holistic Detective Agency landed at San Diego's Comic Con. There's a lot to get to, so click on the image below for two pages of photos from the event.





:: They also gave us short sneak peak of Season 2, and just from this, it looks to be as wildly bizarre and intriguing as the first.

:: Obviously, everyone was excited about the discussion panel in Hall H. Here is the full conversation along with a slightly longer version from Osric Chau (the one and only Vogel) that shows the start of the panel with a recap of Season 1 and the characters explanation of themselves. Good Stuff!

:: You want Comic Con interviews? You got them! Skybound, IMDb Live, Screen Junkies News, SYFY Wire #1, Clevver News, Flick Direct, L.A. Times and SYFY Wire #2.

:: Comic Con was also full of some fun GIF images and short videos. Click here to be taken to our video section and scroll down to Comic Con.

:: Another aspect from Comic Con was the entertaining Screen Junkies Movie Fights where Elijah and director/actor/nerd extraordinaire Kevin Smith were participants. It's the second appearance of Elijah on the competition and he still proves to be knowledgeable, articulate and enthusiastic of any movie challenge. I also made screencaps where there are many fascinating expressions going on.

:: Gracious Bentley the Corgi, passed along some sweet behind the scenes photos of himself on set from Season 1 and Season 2 along with a video demonstrating his great acting skills. OK, so it wasn't actually Bentley who shared them, but check out the new additions toward the end of each page.

:: Here are a few paparazzi photos of Elijah taking a break from filming in Vancouver. [1] [2] [3] [4] [5]

:: You can spend the same amount of time watching the first season of Dirk Gently that you spend at work and probably end the day a lot more satisfied. Check out the show now playing on Hulu. No more excuses!

:: Thank you Mike and Bentley!

That's all... for now.

Deenan
July 15, 2017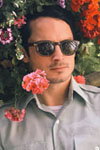 Just hours after the last update, official news came that the cast of Dirk Gently's Holistic Detective Agency will not only make their second appearance at San Diego Comic Con, but they'll be in Hall H next weekend! I've never been to Comic Con, but they say that hall is a big deal.

:: Elijah will once again be on the panel for Bold Voice of Contemporary Horror discussion which happens at Comic Con on July 22nd.

:: Here are some on-set hijinks videos from Dirk Gently. [Video 1] [Video 2] [Video 3]. I wish my job was this much fun.

:: Click for more behind the scenes photos.

:: Elijah gave an interview explaining SpectreVision's leap into the VR world with Transference.

:: Lastly, huge congratulations goes out to Zach Cowie (the other half of Wooden Wisdom) on his Emmy nomination for Music Supervision on Master of None!

That's all... for now.

Deenan