Features: Photo Encounters | Forum
FAQ | Disclaimer | 15 visitors online.

Contact Us: Deenan | Lucy | Brenda

Skins: Faces | Raindrops | Spring Clean








FOLLOW A&F ON TWITTER


March 15, 2017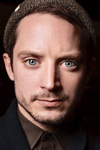 Despite Elijah making an appearance at SXSW last Friday, there's not much happening in the update, but update I must.

:: There are a few pictures from SXSW when Wooden Wisdom DJ'ed at Barracuda.

:: There's also a couple of very short videos. Video 1, Video 2.

:: Entertainment Weekly has a podcast, as well as one from Bill Carter on SiriusXM of Elijah talking more about I Don't Feel at Home in This World Anymore and portraying classic literary characters like Huck Finn.

:: The striking inset photo is from Sundance and is featured in Rolling Stone Italia and MovieMaker Magazines.

That's all... for now.

Deenan
February 28, 2017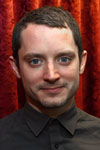 If you haven't watched I Don't Feel at Home in This World Anymore on Netflix yet, go do it! It's funny, dark, disturbing, timely and brilliant! I see why Elijah and Melanie are getting a lot of praise and why it won the Grand Jury Prize at Sundance.

:: Because I love this film so much, I've made some screencaps, but beware of spoilers! Also, there is a page that has just a few of the remarkable reviews the film is receiving.

:: Here's a great print interview from Elijah and Melanie on Past Magazine, one from Elijah, Melanie and Macon from Rolling Stone and a podcast review from Jump Scare which calls I Don't Feel at Home the film of the week. The review begins at the 1hr-35min mark.

:: Elijah was out on the promotion circuit last week and one of the stops was on The Tonight Show with Jimmy Fallon. You can watch a little of the pre-show, Elijah playing a round of Musical Beers and afterward, have an extended geekout conversation about The Bachelor. There's also some screencaps from the show. Fun stuff!

:: There were more stop-offs at Sway [Watch], and Jim and Sam [Watch]. If you have SiriusXM, you can listen to podcasts with Sandra Bernhard and Pete Dominick where he talks about social media, politics, his first acting job, horror films, deejaying, karate, traveling and the new film of course!

:: If you're in the U.K., lucky you! Award winning, Set Fire to the Stars will premiere on BBC2, March 1st! If you haven't seen this magnificent film, there's no excuse now.

:: Thanks for the finds Ambree and Jaramajo!

That's all... for now.

Deenan
February 12, 2017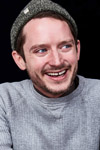 After all the bustle of activities at the Sundance Film Festival, I Don't Feel at Home in this World Anymore took the top prize at the festival! The film won the U.S. Grand Jury Prize: Dramatic, and on Elijah's birthday no less! You can watch the entire ceremony with the Grand Prize award at the 2:02 mark. Congratulations to all involved!

:: There's more from Sundance with video interviews from Deadline Hollywood, Collider, Variety and the inset photo is one of more images added to the two pages of pics from the festival.

:: Remember, you can watch I Don't Feel at Home starting February 24th on Netflix. The film is also on Rolling Stone's Best Of list for February.

:: I made some screencaps from Elijah's appearance on Off Camera with Sam Jones and if you haven't had the opportunity to see the interview, you can listen to the podcast.

:: A mini reunion with some of The Lord of the Rings cast members took place with Elijah, Viggo, Billy, Dom and Orlando. [1] [2] [3] [4] [5]

:: Here's a cool thing. Bentley, the star Corgi on Dirk Gently's Holistic Detective Agency has gathered some of the amazing artwork fans have created, framed them and displayed them on his... or his owner's walls. I'm honored to see my own among them.

:: Lastly, Elijah... one of the few nice celebrities. But we already knew that.

That's all... for now.

Deenan
January 28, 2017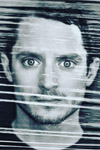 Well, this has turned out to be a very busy update, with the Sundance Film Festival and a very special event! Today is Elijah's 36th birthday, and we all wish him a very happy day with friends, family and our special wishes from fans! Check out this year's submissions of stories, a fun greeting, artworks and videos for The Age of Aquarius.

:: There's a lot to get into from Sundance, so let's start off by clicking on the photo below to see two pages of over 100 photos from the festival.





:: The trailer for I Don't Feel at Home in this World Anymore was released just before the film opened the festival.

:: Elijah has attended Sundance eight times since 2005 and this is the second time he's been there to showcase two films he's associated with and there are plenty of interviews and videos from both I Don't Feel at Home, and the Company X produced, Bitch.

:: Watch, listen or read from The Hollywood Reporter, Business Insider, Park City Television, IMDb, Deadline Hollywood, part of the Q&A, what artists should do in the next four years, The Hollywood Reporter, Uproxx, MTN Views, an insanely good and informative time from Indie Film Hustle, out and about here, here and here and this odd short video pairing with Elijah and Melanie.

:: So, what are people saying about the two films that showed at Sundance over the past week? Plenty, with I Don't Feel at Home's 94% rating on Rotten Tomatoes and 7.0 rating of Bitch from IMDb. Here are some reviews from JoBlow, , IndieWire, The Hollywood Reporter, Screen Anarchy, Bloody Disgusting, Variety, Birth Movies Death, The Nerdist, Pop Matters, Indie Wire and two video reviews, I Don't Feel at Home and Bitch.

:: The inset photo along with this one and this are in conjunction with Elijah's upcoming interview on Off Camera with Sam Jones showing on Audience TV on Monday, January 30th. Here are excerpts from the show. [Video 1] [Video 2] [Video 3]. If you're without DirecTV, you can see the whole interview on Netflix.

:: And finally, Academy Award nominations have been announced and once again, SpectreVision is represented by clients Hauschka and Dustin O'Halloran with their score on the Best Motion Picture nominee, Lion. Check out their interview here. Congratulations!

That's all... for now, and Happy Birthday Elijah!

Deenan
January 14, 2017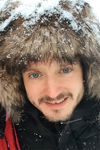 I hope everyone had a safe and fun New Years. Looks like Elijah did while vacationing in Sweden. Here are a few photos from the cold and frosty region. [1] [2] [3] [4] [5] [6]

:: We finally have a date for the DVD/Blu-ray release of Dirk Gently's Holistic Detective Agency. It's ready for pre-order on Amazon and other stores such as Barnes and Noble and Best Buy.

:: Expanded from the shorter version of the year end video, here's the slightly longer video montage of some of the crazy things you'll see from the first season of Dirk Gently. There's also an awesome sample of the soundtrack you can listen to.

:: The Sundance Film Festival begins next week and Elijah's new movie I Don't Feel at Home in this World Anymore will premiere opening night. Company X/SpectreVision's latest film, Bitch will also have its premiere during the festival and is listed as one of the 30 most exciting films at Sundance. If Elijah is in attendance, I expect plenty of material from the festival.

:: Here's an outtake of Elijah speaking about Heath Ledger from the network Viceland when he sat down to talk about the work of Ang Lee.

:: Check out this video of Wooden Wisdom with DJ Fitz on their tour in Europe from 2016.

:: Lastly, Elijah's birthday is just around the corner and if you like to send in something to wish him a happy birthday, feel free to email me!

:: Thanks goes to Ambree for the Wooden Wisdom video.

That's all... for now.

Deenan
December 31, 2016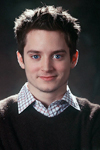 Tidying up the information section for the end of the year with some new additions to the companies page and a new Dirk Gently review page.

:: Speaking of Dirk Gently, looks like the region 1 DVD/Blu-ray will be out next year, though it's not quite certain when that will be. October 1st is an awful long time to wait. One thing is certain is the cover art.

:: There are some new artworks added to the Dirk Gently section. You must check out the talent!

:: Commemorating the 15th anniversary of the release of The Fellowship of the Ring, I decided to dig out the inset photo taken almost to the date of the film's invasion on the world. Also, Empire Magazine conducted a unique interview with the cast. You can check out the scans here.

:: I want to send out big thanks to these people who helped contribute to plenty of content over this past year. Amanda, Denise, Jaramajo, Misty, Patrick (thanks for the scans), Romina, Serena and all those nameless folks who took a mountain of photos and videos. Very special thanks to Ambree, Addie and Paulie who gave their valuable time to help put together Elijah's Life Biography, possibly the biggest addition to the site in a while.

:: Going to close out 2016 now with my annual year end Elijah video that covers most of what went on this year in 16 minutes. Click below and enjoy!


Deenan
December 15, 2016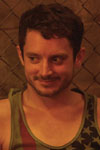 Now that the awesome Dirk Gently's Holistic Detective Agency's season is over in the U.S. and available to the rest of the globe to revel in on Netflix, we have added a section completely dedicated to Dirk. Check it out for a ton of images, episode screencaps, fan art and much more!

:: Here's a print interview from Elijah, where among other things, speaks about American and British comedy, and a great article from Decider that takes a look at Elijah's success in some of his latest roles.

:: Samuel Barnett (Dirk Gently himself) gave a lovely audio interview about working on the series over on Talk Radio.

:: And then there's Alison Thornton, young Lydia on Dirk Gently who gave her own interview for Pure Fandom.

:: Elijah will probably head to the Sundance Film Festival next month. He's got two films premiering there. I Don't Feel at Home in this World Anymore, in which he stars and Bitch, a production of SpectreVision/Company X.

:: SpectreVision's wild comedy, The Greasy Strangler shined at the British Independent Film Awards, picking up the Discovery Award. Congrats!

:: Not to be outdone, more congratulations goes to SpectreVision's talented composer Johann Johannsson with his stirring score for Arrival which has earned him his second Golden Globe nomination for Best Original Score!

:: Thanks to you again Ambree!

That's all... for now.

Deenan