Features: Photo Encounters | Forum
FAQ | Disclaimer | 17 visitors online.

Contact Us: Deenan | Lucy | Brenda

Skins: Faces | Raindrops | Spring Clean








FOLLOW A&F ON TWITTER


April 30, 2021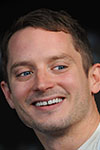 April was a bit slow but picked up momentum near the end, so let's get to it!

:: Elijah's new film, No Man of God, which is also produced by SpectreVision has released a few teaser images. [1] [2] [3]

:: Along with the images, there is an interview with director, Amber Sealy and Elijah at Entertainament Weekly.

:: The movie will have its premiere in the Spotlight Narrative films category at the Tribeca Film Festival taking place in June. They are making the festival possible for anyone who wants purchase tickets to watch virtually online.

:: Fangoria's Chainsaw Awards were huge for Elijah and his production company. The winner for Best First Feature went to Ant Timpson's Come To Daddy. SpectreVision's Color Out of Space picked up Best Limited Release and Best Creature FX. Congrats to all! You can view the entire list of winners and a video of the Zoom ceremony is on YouTube.

:: Elijah played host to master storyteller and author Clay McLeod Chapman for his new book release, Whisper Down the Lane. The video is still available through Firefox browser, but no word on how much longer it will stay. You may encounter a replay fee if it's not. Check it out if you can. It's an engaging hour and fifteen minutes.

:: Finally, another convention is returning. MegaCon Orlando is set to begin in August with Elijah, Billy, Dom and Sean all reconfirming their appearance. Let's be honest. This is the better year to have these reunions since Fellowship of the Ring is celebrating its 20th anniversary. Attendees to the Orlando and Dallas cons should be in for a treat!

That's all... for now.

Deenan
March 27, 2021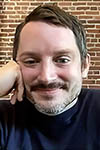 Topping off this month's recap is the announcement that The Lord of the Rings will have a special 20th anniversary screening of the trilogy in theaters which began this past Thursday. The catch is that over the next three weeks they are only showing at the Alamo Drafthouse Cinema chain.

:: With the pandemic still going on, many Ringers are not ready to step foot in a theater. While taking precautions and completely aware of public concerns, the officials at Alamo have stated the conversations with the cast will be available online for the rest of the world later in the year. It makes sense to have these repeats in December to commemorate the true anniversary. I'll do my best to keep this updated and I'm going to hold Alamo to their word.

:: Post-screening conversations will be held with Elijah, Sean, Billy, Dom, Liv, Viggo, Cate, Orlando, Sir Ian, Andy, and Peter Jackson, one group for each of the films. These are all hosted by major LOTR fan, Stephen Colbert. Dom has posted a snippet of their chat on his Instagram.

:: One convention that was canceled last year is back in swing. Fan Expo Dallas re-confirms Elijah, Billy, Sean and Dom for the September event. Check out their website for ticket information.

:: I forgot to mention that an old interview of Elijah during promotions for North has been posted on YouTube.

:: Sad to report that in response to allegations against Color out of Space director, Richard Stanley, SpectreVision has cut ties with the filmmaker. They also announced that future revenues from the film will go to charities dedicated to stopping domestic violence.

That's all... for now.

Deenan
February 28, 2021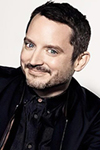 Let's begin with the big news of the month. By now we know that Elijah and Daniel Radcliffe got together for a photoshoot. Well, not exactly together. Click here to see the pictures.

:: As photographer, Art Streiber recounts, managing Elijah and Daniel's shoot in these pandemic times was a task. In a makeshift studio set up in a driveway, he photographed them separately, a week apart with each of them playing off their invisible counterparts. He described them as "gentlemen who were delightful in front of the camera and rose to the challenge." All of this is in celebration of Harry Potter and The Lord of the Rings both celebrating their 20th anniversary this year. We can thank Empire Magazine for the photoshoot, their interview conducted via Zoom, and a phenomenal article in their April issue on stands now.

:: Also in conjunction with the anniversary, and 27 years after the first set, Elijah made another engaging Superbowl commercial earlier this month.

:: HeadGum's Dead Eyes Podcast recently spoke with three actors who shared roles with Tom Hanks' characters when they were kids. In Radio Flyer, Elijah did just that. Have a listen to the podcast here.

:: There's a pretty good article from Collider that examines Elijah's four best performances showing why he's one of the great actors. Personally, I would include two others. Maniac and Everything Is Illuminated.

:: If you haven't seen it yet or would like to view one of the most unique superhero movies recently released, SpectreVision's Archenemy is now available on Blu-ray/DVD.

:: Closing out this February recap, it was reported that Elijah has signed on with ICM Partners. This immersive representation has a niche with independent films, television and podcasting, some of the very projects Elijah is connected with. May they have a productive and bountiful relationship.

That's all... for now.

Deenan
January 28, 2021
Another month has come and gone which brings us to a new year and a very special occasion. Today is Elijah's birthday! Not just any birthday, it's his 40th birthday, but first....

:: Fagoria's Chainsaw Awards are open for voting, and there are a few categories that pertain to Elijah. Click here to cast your vote.

:: There's a new monthly blog discussing the works from SpectreVisoin. This month starts with Toad Road. Go check it out and bookmark it!

:: Take a listen to this Amber Sealey interview conducted last month on Making Movies Is Hard podcast. Among other topics of film making, Amber addresses directing her latest film with Elijah, No Man of God, and overcoming the obstacles that came with it. Her discussion begins at 27:30.

:: Last year was a strange time for viewing new films, but Dread Central readers have voted SpectreVisions's Color out of Space the best genre movie of 2020!

:: It seems like yesterday I first saw Elijah on the screen, but that was 29 years ago. It's gratifying to know that he's kept his head on straight and is still going strong, showing no signs of letting up. Well, the past 11 months has slowed us all down while this pandemic goes on, but it will pass one day and things can get back to normal.

:: Click on the image below to be taken to some greetings, artworks and videos wishing Elijah a Happy Birthday.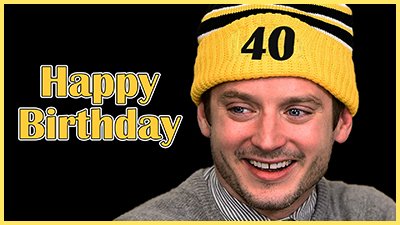 Deenan
December 31, 2020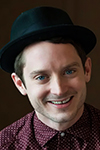 Goodbye, adieu, au revoir, ciao, sayonara, adios, smell ya later and stick a fork in it. 2020 is done! It's been one hell of a time for us all. We've been through heartbreak, chaos and stress, but made it through. As bad as this year was, it hasn't been the worse in history. Think of those poor dinosaurs. Who would have thought a year ago we would have to overcome so many obstacles and prevail to see the beginning of the new year.

January brings a significant event as Elijah will celebrate his 40th birthday and if you would like to say happy birthday, drop me an email with your respectful greetings, artworks, stories, poems or videos no later than January 18th and I'll include it in our Age of Aquarius section.

I'll do a bit of celebrating myself. I will conduct a challenge held on A&F's Twitter during the month, so think of all those things you love about Elijah's work and join in! Anyone with a Twitter account can play along and it should be fun for all. Just click here to read all about it.

Elijah has made this year bearable for me... like he always does. Although his public appearances were scarce, he provided us with some awesome things in 2020. The highly praised film, Come To Daddy, he made the most of his isolation time with video games and turned up in some brief acting stints. He managed to make a new movie, No Man of God, which finally has its IMDb page, and he joined the video greeting site, Cameo.

As with previous years, I've edited a year-end video, and surprisingly, it's not as short as I thought it would be. However, I tried to pull up everything I could to include in the video. Click on the graphic below to view the Year of 2020 and enjoy!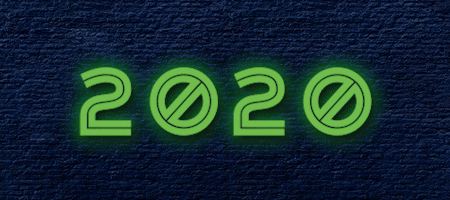 See you in a calmer and healthier 2021!

Deenan
November 30, 2020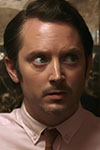 Tokyo Comic Con is going on the first weekend of December, but virtually. Elijah has signed on to be a guest, but virtually. Autographs will be given, but virtually. The last one... I'm not sure how that's going to work, but you can read more about it here.

:: More AFK Arena ads have dropped. Check out Bedroom Secrets, Nothing Beats a Good Book and the funnest one yet, Dinner Date. Elijah and this orc have the strangest bromance.

:: If you're like me and have every edition of The Lord of the Rings on DVD or blu-ray, there's another format coming. The trilogy, along with The Hobbit films will be released as 4K UHD blu-ray. So, if you really want to get into Middle Earth, these are available on Amazon. Those who had advanced screenings have said the look is spectacular.

That's all... for now.

Deenan