Features: Photo Encounters | Forum
FAQ | Disclaimer | 16 visitors online.

Contact Us: Deenan | Lucy | Brenda

Skins: Raindrops | Faces | Spring Clean








FOLLOW A&F ON TWITTER

News Archive: July 2003
Updates:
July 6, 2003
:: Elijah baby pictures! lol... how cute was he!? [Pic 1] [Pic 2] [Pic 3] A huge thanks to not_alone for scanning them and all the girls who sent me the link
:: A picture of Elijah with the Donnas from Spin - thanks undone
:: The new Bliss magazine from UK has an outtake of that water shoot ... Anyone have a bigger picture? Please send me a scan :) Thanks Elijahfan!
:: FrodoandSam.ne has the video clip of Elijah on Primetime Glick here
:: Some misc pictures i've been sent in the past week: [Pic 1] [Pic 2] [Pic 3] [Pic 4] [Pic 5] [Pic 6]



July 9, 2003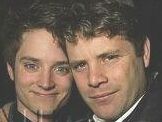 :: Can anyone that keeps sending me FWD emails please stop! it's taking up too much space in my email account..
:: Ika sent me these amazing pictures! check them out! [Pic 1] [Pic 2] [Pic 3] [Pic 4] - Thanks Ika!
:: Quaxo sent me this sweet pic of Elijah & Sean.. Thanks! :)
:: Carrie sent an article about the new ROTK teaser poster thats out at the moment..
:: For European fans.. looks like Flipper may be released on DVD! Check out this page for more info! big thanks to Jochen for sending that along :)
:: Hany sent along some newish pics of lij i've never seen.. [Pic 1] [Pic 2] [Pic 3] [Pic 4]
:: And lastly, just a random picture of lij and Sean from the filming of Sean's short film.. Thanx Kris! :)



July 12, 2003
:: Finally... All i Want [Try Seventeen] is available on DVD at amazon.com - so obviously it isn't coming out at cinemas - please stop e-mailing me about it now :) Thanks to Holly, Juju
:: Some cool new pics: [1] [2] [3] [4] [5] - Thanks Patsie and the bagendinn
:: Thanks to everyone who sent in the bigger version of that Bliss magazine pic



July 15, 2003
:: Merry sent along an advertisement for the LOTR stage productions in London :) and she also sent me a couple of random pics.. [Pic 1] and [Pic 2] -- Thanks Merry! :)
:: If your interested, at this site you can listen to music from FOTR that wasn't on the soundtrack.. Thanx Cassie!
:: Couple of Elijah sightings..
From E! Online.. Elijah Wood Jada (Jul 07, 2003, 04:32 PM) - I was eating with some friends at a restraunt in LA, CA when we spotted him coming out of Starbucks! We went over to ask for his autograph and he was very nice. He even took a few pics! He's a real funny guy and hot!
and...
My school is really close to this huge record store called Amoeba so I drop by after class and while I'm looking at DVD's I glance up and see a figure about Elijah's size with the same hair style he had at the MTV movie awards. Only he had his head down so I couldn't see his face. So while I'm trying to make out who this guy is Elijah walks right in front of him!! His head is buzzed cut again and he was holding a stack of c.d.'s. He was with some friends so that coupled with my appearance at the time kept me from approaching him.
Thanks to Ty and Stan for those!
:: Vote for www.lij-online.com at Elite Fan Pages.
:: Another random MTV picture from Hany..
:: Sam cleared something up that i wrote in my June 29th update :) I just wanted to let you know that the show Players on G4 TV actually doesn't interview Elijah at all. It does, however, interview Dom. Dom mentions Elijah, but he isn't actually shown. I just wanted to tell you because in your June 29th entry it lists scheduled times for Players to air. I just don't want other fans to sit there for a half hour watching people play video games, expecting to see Elijah..and then have him not show up. :-)
:: Some mag news.. just wanted to let you know that there are some great articles about RotK/Elijah in these magazines: STARBURST and MOVIE MAGAZINE. - Frodo is on the front of STARBURST and Harry Potter is on the front of M.MAGAZINE, but there is a wonderful article and cool pics. -- Thanks Kaitlen!



July 17, 2003
:: Just a quick lil update..
:: Comic Con News: Elijah Wood, Sean Astin, Andy Serkis, Academy Award(R)-Winning F/X Artist Richard Taylor To Attend -- They will be there on the third day (Saturday, July 19) - More info here -- Thanks Danielle! :)
:: This site has an interview with Lij.. you can view it here but you NEED realplayer to see it. Thanks to Elijahmonkey!
:: Mandy sent this along.. I saw this poster in my library and I had to own it! There are also bookmarks and other posters about Lord of The Rings stuff. It's pretty cool, here's the link for the store...it's in the sci-fi fantasy section -- Check out the stuff here
:: 2 more pics from the fabulous Hany :) [Pic 1] and [Pic 2]
:: For Swedish fans.. Huckelberry Finns adventures at the Swedish Disney channel Friday 18th, 8 pm and... The Bumblebee flies anyway at svt1 saturday 19th, 11:50, pm - Thanks Anna!
:: For UK fans.. Deep Impact will be on TV in the UK this Saturday (19th July). It will be on BBC One at 8:15. - Thanks Soleil and Kate :)



July 20, 2003
:: I don't believe it! Apparantly Elijah was in Sydney on Monday! ...
here is a paragraph in the back of the daily telegraph today about a rumour that elijah wood has been seen in sydney Australia ENJOY
"CONFIDENTIAL is starting to believe lord of the rings star ELIJAH WOOD could well be in town, with more than one sighting of frodo baggins arm-in-arm with a mystery brunette around the W hotel and finger wharf last week. One reader was so sure shes seen wood she promised to put her head in a block if it wasnt!"
-monday july 14th- Thanks Pinkypetrie!
Ok, so these papers aren't always right, but i believe it anyway... so near yet so far... so unfair. But anyway, Elijah is definately in San Diego now for the Comic-Con Convention thing, so we should be expecting lots of pics and stuff soon ... especially from the bagendinn :)
:: A new pic - thanks as always to undone, and rozzygurl for sharing the picture :)
:: Also, a rare Black and White pic sent to me by Ani
:: Andy from the messageboard sent me some pics which she found: [Pic 1] [Pic 2] [Pic 3] [Pic 4] [Pic 5] [Pic 6] [Pic 7] [Pic 8] [Pic 9] - Thanks Andy
:: Elijah got a mention in Ted Casablance's The Awful Truth - Thanks Nora



July 22, 2003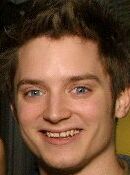 :: I can't believe noone's posted this! :p it's the 'All I Want' Trailer! - It is rated R in the US though, so some of the scenes in the trailer are.. uh.. kinda graphical.. but anyways, thanks Becky! :)
:: Comic Con Stuff.. :
:: Pictures: From Wireimage (Thanx Danielle) and a couple from TORn.. [Pic 1] and [Pic 2] and also a couple from Ichadette when she went to comic con with her friends.. (if ur gonna take HER pictures, at least credit her).. [Pic 1] [Pic 2] [Pic 3] - Thanks! :)
:: Encounters: Meri kindly typed up her review here - Thanks girl! :) and a couple from TORn.. Review 1 (has ROTK spoilers) and Review 2.
:: Lotsa various Elijah pix.. Thanks to Malli, Hany, Quaxo and Georgia for these :)
[Pic 1] [Pic 2] [Pic 3] [Pic 4] [Pic 5] [Pic 6] [Pic 7] [Pic 8]
:: Hmmm apparently lij is in the 3rd Spy Kids movie -- Spy Kids 3D.. on here it mentions.. Joining the regulars this time around are Sylvester Stallone, Salma Hayek, George Clooney, Elijah Wood and a quartet of talented youngsters, with the entire cast's spirited work especially impressive considering that everybody acted in front of a green screen. -- on here it says that Elijah played 'The Guy' - Thanks for the news Spilv and Maggie!
:: Ok, maybe All I Want isn't being released on DVD, well not at the moment anyway.. if you type your email on here it says that your voting for it to be released so if they get enough emails, hopefully it'll be released! Thanks for the news Hobmom :)
:: And finally.. more tv news..
For French Fans.. Flipper will be on TV in France Sunday 27th, 8:45 pm. It will be on RTL9 - Thanks Cecile!
For UK fans.. Just to let Uk fans know that Forever Young will be on channel 5 on Monday 28th July at 8:30pm. - Thanks Dani!



July 25, 2003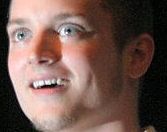 :: In case you haven't already seen, the bagendinn has posted *heaps* of clips and pictures from Comic Con 2003 - definately worth a visit! I've also posted 2 pages of those pictures on the site [just the Elijah ones]: [1] [2] - If you have any more Comic Con pics, please send them along :)
:: Steph also has a fabulous magazine scans website with some rare stuff, so check that out
:: New: All I Want is now available to pre-prder at amazon.com



July 29, 2003
:: For all those lucky UK fans out there, Elijah will be at collectormania 4 in October in Milton Keynes along with the rest of the hobbits! Thanks for the news Lucy and Carrie! :)
:: New Article from MTV - Thanx to Steff and Capotica!
:: Joan sends along the times for 'All I Want' on the STARZ! channel.. Thanks girl!
8/1/2003 5:00PM STZCE
8/1/2003 8:00PM STZCW
8/6/2003 10:10AM STZCE
8/6/2003 1:10PM STZCW
8/6/2003 7:00PM STZCE
8/6/2003 10:00PM STZCW
:: You can view an article about 'Spy Kids' here -- Elijah is mentioned very briefly in the 7th paragraph - Thankyou to Heidi for that
:: Mag news from Kelliott.. In the July/August Hollywood Life Magazine, there is a mention of EJW on p.36, accompanied by a small, older picture. It quoted him saying how he believes "Joel Schumacher couldn't direct his way out of a paper bag."