Features: Photo Encounters | Forum
FAQ | Disclaimer | 26 visitors online.

Contact Us: Deenan | Lucy | Brenda

Skins: Faces | Raindrops | Spring Clean








FOLLOW A&F ON TWITTER

News Archive: April 2003
Updates:
April 1, 2003
:: Ok, firstly, Maria kindly scanned an interview with Elijah from Chart magazine :) it's that Nardwuar radio interview Elijah did ages ago but I still enjoyed reading it again :)
[Scan 1] [Scan 2] [Scan 3] [Scan 4] [Scan 5]
Thanks so much Maria! and Rachel too for sending them along :)
:: A cute picture I found of lij from Child in the Night -- what a cute lil guy :)
:: Also.. Dodre sent me a really good picture of Elijah's tattoo if your interested :) Thanks!
:: A really cool Elijah online Jigsaw Puzzle - Thanks Malimoo!!
:: Wanna be a co-webby for a lij site? - email Amanda if your interested..
:: btw, could Malin whose Elijah encounter I posted in my last update please email me? Thanx :)
:: Thanks for the news everyone! Luv ya!!



April 6, 2003

:: I really don't have time for this, but i promised myself - just 1 quick update - i've got heaps of pics for ya :)
:: First off, pics of when the fellowship went to get their tattoos!! [pic 1] [pic 2] [pic 3] - Thanks OrlandoMultimedia and of course, the bagendinn ;)
:: Some gorgeous pics from the French magazine "One": [pic 1] [pic 2]
:: Pics which Nora sent me from the Tolkien Exhibition in Paris on December 9, 2002: [pic 1] [pic 2] [pic 3] Thankyou so much Nora!
:: More pics from the bagendinn: [pic 1] [pic 2] [pic 3] [pic 4] - BTW, before you all start e-mailing me, that is Hannah with him - his sister.
:: An article which Jen sent me relating to Peter Jackon and the little girl, Katie, who needs a liver transplant. Also, apparantly PJ is going to be directing the remake of King Kong [article] - Thanks Sheila
:: In case you've missed out on any E! clips, you can download them here - Thanks Amanda
:: Thanks to everyone who voted for Simply Irresistable in the Elite Fanpages SOTM - they won :)
:: Lol, sorry, i just had to post this bit from Teen People sent to me by the lovely HobbitAngel and TheFlower:
Elijah Wood - " The most embarrasing thing that ever happened to me was when I was in the first grade.I had to go to the bathroom and couldn't make it.I peed in my pants right in the classroom!Everyone saw.It was horrific."
:: An article which mentions Lij - Thanks Capotica
:: BTW, it would *really* help me out if you don't send me any of those chain e-mail forwards, or e-mails about being "best friend's forever" when i don't even know you. I get enough of that stuff from my friends (damn you Venera!)



April 8, 2003
:: Time for an update :)
:: Rumour has it that Elijah will be providing the voice of a penguin in a new movie named Happy Feet - TORn posted some info about it here and here - woohoo, it's being recorded in Australia :D
Thanx to Libby and TORn for that news!
:: From the bagendinn, a very gorgeous new pic from the Japanese mag 'Movie Star'..
:: A funny review from a parody LOTR stage play they're currently doing in Chicago..
Thanks to Maureen and TORn once again for that!
:: Mirela kindly typed up an Elijah interview from the Romanian mag '20 Ani' (in translastion - '20 Years') here - Thanks so much!
:: I posted a link to a lij puzzle in my last update, Anna sent me the link to some Billy, Orlando and Dom puzzles this time :)
:: Some mag news from Amanda..
there's a magazine called "M," and in this year's April issue, there's a picture of Orlando Bloom and on the very last page, there's a really great picture of Elijah. At the bottome of the picture (It's a quarter page), there's a quote that reads, "I didn't go to regular high school. But, if I had, I think I would have been a bit of a loner." I don't know where all you can get the magazine, but I got mine in a Tom Thumb grocery store.
:: For everyone that loves Sean Astin out there (who doesn't :p) he'll be on Conan O'Brien on Friday April 18 :) - Thanks Egluzzia!



April 11, 2003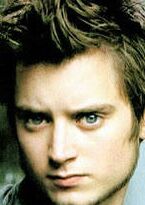 :: Bigger pictures from a Photo Shoot done recently.. [Pic 1] [Pic 2]
Thanks to the Bagendinn for those :)
:: Also from the bagendinn, an article from the NZ Woman's Day magazine :)
:: Some gossip from sixpage.com..
WALLS HAVE EARS - Don't expect to see "Lord of the Rings" star Elijah Wood in any Joel Schumacher movies. A few nights ago, Wood and some pals went to Loews Cineplex at Broadway and 84th to see a 9:50 p.m. showing of "Phone Booth," which Schumacher directed. After the credits rolled, our spy said Wood "mouthed off about how the movie wasn't that good, and neither was the editing" and then made the statement: "Joel Schumacher couldn't direct his way out of a paper bag!" A rep for Wood said her client was at the theater but that "he never said that. Elijah is a huge fan of Joel's."
Thanks Maureen!
:: A couple of Random pics sent to me by Hany... [Random 01] [Random 02] [Random 03] [Random 04] [Random 05] [Random 06] - Thanks!!
:: An Elijah Warp Game - Thanks to Ghch for that!
:: A weird statue picture that's meant to represent Elijah :P - Thanks MoeW..
:: News from Sarah..
This Saturday, from 8:30-9:00 on Nickelodean the Nickelodean Kids' Choice Awards will be airing. Elijah is up for best male butt kicker!! GOOOO ELIJAH!!
Have a good weekend everyone!



April 19, 2003
:: Happy Easter everyone - for tomorrow ;)
:: LOTR has been nominated for heaps of MTV Movie Awards!
"The Lord of the Rings: The Two Towers" and "Spider-Man" lead the crop of nominees for the 2003 MTV Movie Awards with five nods apiece. The 12th annual awards ceremony will be taped May 31 at Los Angeles' Shrine Auditorium for broadcast June 5 at 9 p.m. ET/PT, according to a network spokesperson.
Nominations include:

Best Movie
Best Male Performance (Viggo Mortensen)
Best On-Screen Team (Elijah Wood, Sean Astin and Gollum)
Best Action Sequence (The Battle for Helms Deep)
Best Virtual Performance (Gollum)

You can help support LOTR by voting (and voting, and voting, and voting) for them online. Make sure you vote for Frodo, Sam and Gollum for Best onscreen team. Thanks to everyone who sent that link in.
:: Some news from Miranda: The movie Deep Impact is on Dutch television this saturday (19 april) It's on the channel net5....(20.30 hour)
:: Elijah made it onto SFX's 'Sexiest Sci-Fi Stars in the Galaxy' - Thanks Josie and TORn
:: A whole lot of LOTR articles from STUFF Entertainment - Thanks Capotica
:: An article from Frida Magazine which Teza kindly translated and typed up - thanks for that :)
:: Interested in the Fellowship Tattoos? This site has pics of basically every celebrity's tattoos (including Elijah and the other members of the fellowship) - Thanks Julie
:: This is a message for anyone who lives in Australia and can't find the TTT Topps cards: My friend Niki has an extra pack of the whole collection (all 90 cards, you're guranteed to get them all, they're not individually packets) which she is willing to sell to anyone in Australia. A box of them usually costs +$120 on the net, but she sold them to me at a *really* reasonable price (you will save at least $50). If you're interested e-mail her.



April 20, 2003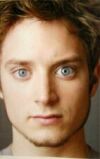 :: HaPpY EaStEr!! Hope you all have a great day and eat tons of chocolate :)
:: Some pics from the Japanese 'Screen' Mag.. [01] [02] [03] [04] - Thanks Uta!!
:: A cool caricature picture - Thanks to TORn and everyone who sent that in :)
:: A cute cap that Maeluingelir took from the extended DVD..
:: A couple more random pics from Hany.. [1] and [2]
:: A caption pic from the April edition of 'Twist' magazine.. Thanks Karen!
:: A Try 17 Report I don't ever recall seeing.. - Thanks to Nadine for that :)
:: An Elijah Interview i've never read before.. - Thanx Carrie
:: Also from the BBC site, a poll - Elijah's losing to Orlando at the moment so if you want lij to win - VOTE! :) Thankyou Capotica!
:: According to this article i found, Elijah's gonna be appearing on the comedy interview show, 'Primetime Glick' soon :)



April 24, 2003
:: Hmmmm maybe 'Try 17' isn't appearing in theatres after all.. according to this article, it will air in August on Starz channel.. seems they've renamed the movie to 'All I want' too.. strange..
Thanks Teth!
:: But then Aida sent me this.. For all Danish people, Try Seventeen' will be released May 2! go to this site for more info - hmmmmm, so i have abslutely no idea what's going on with this movie..
Thanks Aida :)
:: 'Lord of the Floppies' - A funny LOTR comic strip :) - Thanks Amanda!
:: A gorgeous new picture of Elijah from Top Girl magazine.. thanks to elijahfan.com and Jeanne for that!
:: Elizabeth writes... in the recent LOTR fan club mag (issue 8 April/May 2003), under Celebrity Tracks, it states: "Rumor also has it that Elijah Wood and fellow hobbits Merry and Pippin (Dominic Monaghan and Billy Boyd) have all decided to buy homes in their new adopted home of New Zealand."
:: Cool!! Thanks Elizabeth!



April 25, 2003
:: Did u know that someone actually bought dominicmonaghanscrazygames.com? weird...
:: Remember that blender article? Well Melissa scanned the pics from that and sent them to me ... there's this new one and a larger version of the old one :) Thanks Mel!
:: Frodoandsam.net has re-organised their media collection, so now there are *heaps* of new clips! Check it out
:: Wow... a *huge* version of that pic i posted a while ago ... thanks Loreley :)
:: Pics that piccalo took of Lij at the ttt prem... [pic 1] [pic 2] ... they're *so* good! (i would post her link, but i'm scared someone might beat me up for it)
:: Lots of TTT DVD info and pics from lights out entertainment - Thanks TORn
:: More news from TORn: Elijah will be appearing this season on Martin Shorts "Primetime Glick" on Comedy Central. No date was given for his appearance, but the season starts on April 30. - Thanks Bisso.
:: Teth sent this in from Yahoo! News: Starz! Cinema, the Starz Encore channel devoted to indie and offbeat films, has acquired the world premiere rights to the romantic comedy "All I Want," starring Elijah Wood and Mandy Moore Hmmm.... i think they mean Try Seventeen... right? - Thanks Teth
:: Steph sends along all of these important dates :)
May 9th - You can pre-order LOTR: The Two Towers on vhs/dvd starting on through lotrshop.com
August 26th - LOTR: The Two Towers will be released on vhs/dvd
November 18th - The Special Extended Edition of LOTR: The Two Towers will be released on vhs/dvd
December 17th - LOTR: The Return Of The King will be released in theatres