Features: Photo Encounters | Forum
FAQ | Disclaimer | 10 visitors online.

Contact Us: Deenan | Lucy | Brenda

Skins: Faces | Raindrops | Spring Clean








FOLLOW A&F ON TWITTER

News Archive: December 2017
Updates:
December 31, 2017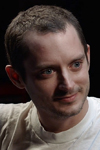 The last episode in season 2 of Dirk Gently's Holistic Detective Agency was bittersweet. It was a wonderful conclusion to a fantastical season and a nice set up for next year, but then we were hit two days later with news that BBC America was not going to continue with the show which hit fans like a ton of bricks.
Many were heartbroken and immediately an online petition to bring the show back was started and the response has been incredible. Netflix is one of those being implored to be the savior of Dirk, so when time comes for the second season to show there, 180 + countries has an important but fun job. If you live outside of the U.S., please tune into Netflix beginning Friday, January 5th and tell others to watch Dirk Gently!

If you're in the states, you can still watch on AMC, Amazon and iTunes. After signing the petition himself, Executive Producer Arvind David wrote this to supporters. Our Dirk Gently section has a link that goes to the petition and will stay there until things are right in the DGHDA world.

:: The last episode, Nice Jacket, was so brilliant and packed with many goodies, that it took two pages of screencaps to snag them all! More images have been added to the promotional, behind the scenes and artwork sections as well as some of the most memorable quotes from Dirk Gently.

:: SpectreVision had a unique interview with The Core, a talk show from horror site, Shudder, to discuss their process of film making. If you're signed up with Shudder, you can watch it here, or go for the free week trail to see some horrific fun. There's also an interview at UpRoxx as well.

:: One of SpectreVision's films, Bitch is now available for pre-order from Amazon which I'm going to check out this last day of 2017.

:: Premiering at the Sundance Film Festival on January 19th, Company X/SpectreVision's latest film, Mandy, is on the list of the most anticipated movies of 2018 according to Esquire.

:: And on another list, I Don't Feel At Home In This World Anymore makes it on the most underrated genre films of 2017. Though, not really underrated for this Sundance prize winner, just under-seen.

:: Since more images have been posted from the Prada campaign, there's a page of photos from behind the camera.

:: Another year is in the books, and Elijah has entertained us with many things. Thanks for helping to make this year an incredible one Amanda, Ambree, Jaramajo, Romina, Teresa, the entire cast and crew of Dirk Gently, especially Mike Perrin and Bentley, Zoe Neary and Arvind David. I can't forget Dirk Wood at IDW Publishing and to all the creative and talented artists for producing wonderful artworks from this season.

:: Click on the graphic below to be taken to my Elijah year end video that sums up things in about 12 minutes. Enjoy, and....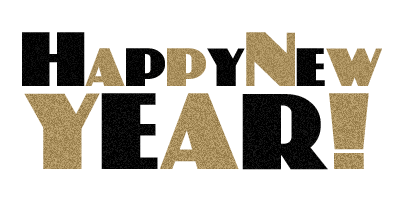 Deenan
December 16, 2017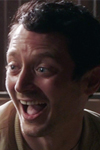 The season finale of Dirk Gently happens tonight! Will Dirk get to the boy and save Wendimoor? Are Todd and Amanda back to being brother and sister and band together to stop Suzie? Will Farah, Tina and Hobbs be alright? Will Bart get her happily-ever-after? Will there be a season 3? While we wait to see the outcome of a stellar season, you can check out more artwork, behind the scenes, promotional photos and screencaps from the latest episodes.

:: You can own season 2 of Dirk Gently. The region one, DVD/Blu ray will be out on January 23 and you can pre-order it on Amazon. Many fans hope they includes some special features this time around.

:: Just at this season is coming to an end in the states, Netflix has announced Dirk Gently will start airing beginning January 5th! Hopefully, not too much has been spoiled.

:: In the wake of harassment claims, administrative changes have taken place with Fantastic Fest, and Elijah has been named as being on the new board of directors. You can read more about it here.

:: Two new installments of Autumn de Wilde's, The Postman Dreams, featuring Elijah, have been released. You can view The Punch and The Elevator on Prada's website. And here are some photos taken during filming. [1] [2] [3] [4] [5] [6]

:: Being a huge fan of the franchise, Elijah was on hand at the star-studded, Star Wars: The Last Jedi, world premiere in LA last weekend. Here are a few photos. [1] [2] [3]

:: He was also co-moderator with Daniel Noah for a Q&A with director, Guillermo del Toro, for his new film, The Shape of Water, that took place at the ArcLight Cinema in LA last week. [1] [2] [3] [4]

:: It doesn't seem like 2017 is nearly over. I was stalled out for a few weeks, but I'm finally in the beginning stages of putting together my Elijah year-end video and with any luck, I'll have it ready for the last update of the year.

That's all... for now.

Deenan