Features: Photo Encounters | Forum
Disclaimer | FAQ | 10 visitors online.

Contact Us: Deenan | Lucy | Brenda

Skins: Spring Clean | Faces | Raindrops








FOLLOW A&F ON TWITTER

News Archive: August 2016
Updates:
August 17, 2016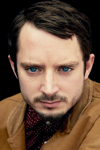 It's been rather quiet since Comic Con ended but there's a few things worth mentioning.

:: Being hard at work on the final stages of Dirk Gently, Elijah did a quick promo for another BBC America show.

:: Unfortunately, there was an accident on set involving a stunt driver and cameraman last week. He's doing OK and is resting. You can read more about it here.

:: Seems like the writer of Dirk Gently is having a little trouble with the cast.

:: Want to ask a question to the Dirk Gently gang? If you're on Twitter, ask away.

:: The Trust is now out on home video and the reviews are still coming in. HitFix Ed's Review

:: Along with the stunning inset photo, there's a couple more beautiful images taken during SXSW.

That's all... for now.

Deenan
August 6, 2016
This year's Comic Con is history but there's lots of images we can look back on from the cast of Dirk Gently. Click on the photo below to see two pages of them.





:: There's more than just photos. There are plenty of interviews and videos as well. Full Comic Con Panel, MTV, Whedonopolis, Pre-Nerd HQ, Nerd HQ, Screen Junkies, Entertainment Weekly, Syfy 1 and Syfy 2,

:: Just before the Dirk Gently discussion panel, they released a full preview of the show and a funny introduction.

:: Here are a few behind the scenes photos as the cast went back to work [1] [2] [3] and short video.

:: The Trust is now out on Blu-ray/DVD and we have a peek at a featurette.

:: Found a couple more photos of Elijah taken in Istanbul from 2014. [1] [2]

:: I'm in the final stages of completing the new Life Biography and it should be ready in a few weeks.

:: Big thanks to Ambree and the many folks who shared photos and videos from Comic Con!

That's all... for now.

Deenan