Features: Photo Encounters | Forum
FAQ | Disclaimer | 15 visitors online.

Contact Us: Deenan | Lucy | Brenda

Skins: Faces | Raindrops | Spring Clean








FOLLOW A&F ON TWITTER

News Archive: December 2014
Updates:
December 30, 2014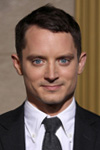 :: Elijah was among the many people who made an appearance on The Colbert Report's final show. Check out the video to see if you can spot him.

:: David Zuckerman tweeted that the final season of Wilfred will be available on Hulu soon. When will that be? Not sure, but keep watch.

:: Check out the revamped site for Set Fire To The Stars which includes behind the scenes photos, music and videos.

:: Also some new images from Cooties, the comedy horror produced by SpectreVision. Let's hope a new release date and a trailer will be forthcoming.

:: Want to see a creative blend of Disney and Tolkien? Check out this video from The Hillywood Show.

:: Find out where this blog places Over The Garden Wall in the year's best television shows.

:: Finally, a new wallpaper to end out the year.

:: I want to thank everyone who contributed to A&F this year with their wonderful finds, information and talents. Ambree, Dan, Jaramajo, Jayne, Michelle, Misty, Mumis, Patrick, Pauline, Pernille, Romina, Sandy, Serena, Spring, Taffy, Teresa, all those who took photos and videos when we couldn't be there and to the crew of Wilfred especially Kristy and Ron.

As we close this year, I've created my 7th year end video that recaps *mostly* everything that Elijah was involved with in 2014. Click the graphic below, enjoy, and have a....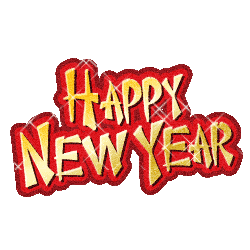 Deenan
December 15, 2014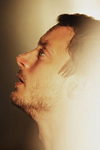 Elijah along with other cast members attended the ceremony for Peter Jackson as he was honored with a star on Hollywood's Walk of Fame last week. The next day they were back for the premiere of the last film The Hobbit: The Battle of the Five Armies. Click on either set of photos below to see more high res images.








:: Here are some more pics taken by Taffy who attended the premiere.

:: And a couple of videos from the premiere. An interview and greeting fans.

:: We're at the start of awards season and some of Elijah's projects are being recognized with statues, nominations and year end lists.

:: It was mentioned in the last update that A Girl Walks Home Alone at Night has been nominated for three Independent Spirit Awards. Now director Ana Lily Amirpour picked up the Bingham Ray Breakthrough Award for Best Director at the Gotham Awards. Here's a short video of her accepting the honor.

:: IndieWire has placed the movie very high on the list of the best films of 2014.

:: Here is part two of the behind the scene of A Girls Walks Home... And Part one if you missed it.

:: Over The Garden Wall is scooping up great accolades as well. It's been nominated for two Annie Awards for Best Animated TV Production for Children and Outstanding Achievement, Directing for TV.

:: The show was also recognized by Entertainment Weekly as one of the best animated programs this year.

:: An interesting article on how Elijah came up with the voice for Wirt.

:: Let's not forget the video game Broken Age. That also was in the running for The Game Awards for Best Independent Game.

:: Though nominations for the BAFTAS won't be announced until early next month, Set Fire To The Stars is getting a lot of mentions. Good luck to everyone!

:: What's very old is very new. A behind the scenes video while filming Flipper has been uploaded and it's quite a treat to see!

:: Just about one month is left to submit your birthday greetings for Elijah in our 7th annual Age of Aquarius. Deadline is January 17, 2015. Check out the guidlines before submitting.

:: Thank you Ambree, Misty and Taffy!

That's all... for now.



Deenan