Features: Photo Encounters | Forum
FAQ | Disclaimer | 22 visitors online.

Contact Us: Deenan | Lucy | Brenda

Skins: Raindrops | Faces | Spring Clean








FOLLOW A&F ON TWITTER

News Archive: June 2011
Updates:
June 25, 2011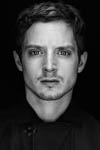 The fever pitch for Wilfred has hit a high much like the times of the LOTR movies. There are countless online interviews, reviews (10:2 positive), radio interviews....
But the good thing in all this is that A&F started the Twitter and Facebook pages just in time to keep up with everything. That being said, this update will touch upon some things, but not all, like the eleven known radio interviews Elijah gave. Most of those, noteworthy news items, video interviews and added tidbits that have happened over the past week are posted on both sites.

:: Click on the photos below to be taken to the premiere of Wilfred.



:: Wilfred is FX's highest-rated comedy premiere ever! And if you live in Australia, don't forget Channel 11 will be airing the show starting June 28th!

:: If the rating numbers weren't good enough, a rave review from The Hollywood Reporter should be.

:: Also on June 28th, remember to catch Elijah on Conan!

:: Some photos from Elijah's appearance at the Critic's Choice Television Awards.

:: Another special appearance has been booked for the Wilfred cast at Comic Con on July 21st.

:: Some pics from Elijah's round of radio interviews, talk shows and a discussion at the Apple store in NYC. [Apple 1] [Apple 2] [Apple 3] [Apple 4] [Apple 5] [Apple 6] [Apple 7] [Jimmy F. 1] [Jimmy F. 2] [Radio 1] [Radio 2] [Radio 3]

If you didn't get to see it, you can watch the full Late Night with Jimmy Fallon show here.

:: Additional scans from Entertainment Weekly and TV Time.

:: Just so these awesome videos don't get lost in the avalanche of material, here's some great promos for Wilfred. SIGNS, SECOND HAND and FRISBEE.

:: Lastly, we have the full transcript from the conference call with Elijah and Jason Gann held last week.

:: Thanks for all your work this week Ink Gypsy, Karin, Kristy and Patrick! Without it, I dont' know what I'd do. I'd probably see a bit straighter.

That's all... for now.



Deenan
June 18, 2011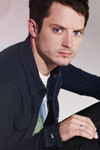 The anticipation for Wilfred is at full peak and I've lost count on the number of "Must See/Don't Miss" lists it's landed on. It's wonderful and this has been one roller coaster of a week so let's get to it, OK?

:: Elijah is scheduled to appear on Late Night with Jimmy Fallon June 22nd on NBC and recently scheduled, Conan [O'Brien] June 28th on TBS. Check your local listings for times.

:: The FX premiere for Wilfed is scheduled to take place on June 20th at the Arclight in LA. Elijah, Jason, Fiona and Dorian all in one place!

:: He's also scheduled to be a presenter at the Critic's Choice Television Awards on June 20th streaming live at VH1 and airing on the REELZ channel June 22nd.

:: There's a slew of great on line interviews. Entertainment Weekly, ToledoBlade, CraveOnline, Time Out Chicago and Spin (music related of course).

:: A few more magazine scans have been added.

:: Elijah in attendance at the 5th Anniversary of Cirque Du Soleil's 'Love' Show last week where he was dressed to impress and landed on GQ's best dress list.

:: More photos from the Antenna and Nylon Guys Magazines. [1] [2] [3] [4] [5] [6] [7] [8] [9] [10] [11] [12] [13] [14] and a video from the Antenna photo shoot.

:: Here's a lovely wallpaper by Rakshi. (1680x1050)

:: Two new Mr. Elwood comics are here!

:: If I've missed anything in this update, you can always check out the more timely A&F accounts at Twitter and Facebook.

:: It looks like we got our comment box back. Not sure what the problem was with the last one.

:: One last thing. The questions that people took part in for the conference call with Elijah and Jason Gann wasn't in the cosmos this time around. But we should get a copy of the transcript next week. This update will be edited to inform you when it does.

:: Thanks you Carol, Karin, Lina, Patrick, Phill (of GQ) Rakshi, and the people at FX Networks!

That's all... for now.



Deenan
June 4, 2011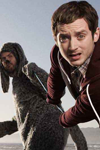 I see it's going to be a challenge to update here when more timely ones are being done on our Twitter and Facebook accounts. But never fear. A&F will continue on and on.

:: Elijah is set to film a new movie called Celeste and Jesse Forever. Read more.

:: A new teaser trailer and more of the plot line for Happy Feet 2 is now out. Too cute!

:: A batch of new (and old) beautiful high res photos have come about for The Romantics. Check out the movie stills to view them in all their glory.

:: With only 20 days until the premiere of Wilfred, Elijah is revving up and doing interviews and photo shoots. Check out the ones from Antenna and Nylon Guys Magazines.

:: And you have to see the revamped site for Wilfred on FX! Here are photos from the site. [1] [2] [3] [4]

:: Here's another interview from an online site.

:: A couple of fan encounter pics from the Wilfred set. [1] [2]

:: A photo of Elijah and Hannah attending something called The Food Fight Club? last week.

:: And lastly, for all of Elijah's generosity, hard work and dedication to Art of Elysium, the organization will be honoring him next January. Read more about it. Congratulations Elijah!

:: Thanks goes to Karin, Meg, Patrick and Primswood.

That's all... for now.



Deenan