Features: Photo Encounters | Forum
FAQ | Disclaimer | 10 visitors online.

Contact Us: Deenan | Lucy | Brenda

Skins: Faces | Raindrops | Spring Clean








FOLLOW A&F ON TWITTER

News Archive: September 2005
Updates:
September 2, 2005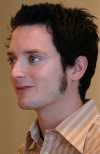 :: Sorry for the lack of updates everyone... I have heaps of stuff for you all and not enough time to post it. BTW if anyone has any ELF reports/pics please send them along ;)
:: First, celebritycloseups have heaps of gorgeous Elijah photos from the press junket for EII - thanks ilovemyhobbits
:: Elijahs next role will be a Robert Kennedy biopic being put together by Emilio Estevez called "Bobby" [more... and more and yet more] Thanks Marea and SweetestHeart
:: From TORn:
Live in Chicago? Wanna Watch 'Green Street'?
What? Screening benefit of 'Green Street' featuring Elijah Wood for Cease Fire. (Cease Fire is a partnership between community-based organizations, residents, clergy, law enforcement, business and civic leaders, and corporate and philanthropic organizations.)
Where? Museum of Contemporary Art (220 East Chicago Avenue)
When? Tuesday, September 6, 7:00PM
How Much? Donation of $25 per person is suggested
Reservations? By calling (312) 996-6427
:: BBC has a short Green Street clip up here - top right side of the page
:: Actor Elijah Wood of 'The Lord of the Rings' keeps fans in hobbit habit
:: A report from a fan of Elijah at the Canadian National Science Fiction Expo is up on TORn
:: Elijah Wood to Play Iggy Pop - Thanks SweetestHeart
:: geshmally managed to scan the Elijah Metro Life article: [cover] [article] [3]
:: Some pics from a photoshoot: [1] [2] [3] [4] [5]
:: A clip from Green Street Hooligans
:: Bunnie scanned this article from the Advocate - here is the very very gay site for those what haven't seen it yet... now don't go be stupid and flood my e-mail with "is he gay?" e-mails ok? they're boring :P
:: The 1st 8 minutes of GSH
:: geshmally scanned some goodies from The Big Issue: [1] [2] [3]
:: Here is some info from Jean:
Just to let everyone know that according to the current U.K. television schedule Elijah will be appearing in ''The Heaven & Earth Show' on Sunday, 4th September at 10.00 a.m. on BBC1. This programme is a sunday religious series and he will be talking about his own personal beliefs. - Thanks Jean
:: And finally just a small pic Bunnie scanned of Elijah which was on the index page of Jane magazine



Lucy
September 5, 2005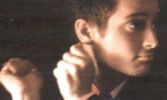 Today, everyone's favourite new co-webmistress turns a whopping 19 years of ages...
♥ HAPPY BIRTHDAY VENERA! ♥
Now everyone, commence spamming the comments and her e-mail with good wishes for her :)

I'll shove in a quick update because it's Venera's birthday and I know how much she likes shiny new Elijah things
:: A great long article with Elijah: "Illuminated with Elijah Wood"
:: Firstly, there is a great interview clip of Elijah about EII up on iFilm
:: Here are 2 scans from The Sun:- Thanks Gillian and prim
Wood'll Doodle From: The Sun, Friday, August 26, 2005
I'm A Bloody Matinee Idol From: The Sun, August 24, 2005
:: Apparantly, according to this article Elijah will be attending The Antalya Film Festival in Turkey - thanks Margie, Ivy and istanbul86 from the A&F forum ;)
:: Another article: Elijah Wood: Kicking the hobbit
:: Elijah will be on TRL on Friday 9th September [...more]
-- Thanks to everyone who has been sending in their ELF reports and such, keep em coming :) I'll post them up when I have more time



Lucy
September 7, 2005
::Thanks to everyone who spammed the comments and sent me a birthday wish :D You're a fantastic bunch :)
::And a special thanks to Lucy for a great birthday message and update, have i mentioned how much you rock? *woo!*

::Im a little late i know but Ive finally put all the Venice Film Festival pictures onto one page. - Special thanks to Justine, Annie at ElijahFan.com and all those who sent them in!



Venera
September 9, 2005
::As we all know Green Street (Green Street Hooligans) is released today in the UK. To celebrate we've been sent links to some great interviews with Elijah. Be sure to check them out.

WINDOWS MEDIA PLAYER:
Click Here for Low Quality
Click Here for High Quality

REAL PLAYER:
Click Here for Low Quality
Click Here for High Quality

QUICKTIME:
Click Here for Low Quality
Click Here for High Quality

Have fun!




Sarah
September 12, 2005
::If you haven't grabbed the US version of Elle-Girl magazine, yet you definitely should. Thanks a lot to Perianella for scanning those awesome pictures. Adorable. ♥




Sarah
September 13, 2005
::Pictures! Pictures! Pictures! Lots of pictures! Ive added more pictures to the Venice Film Festival pages - Thanks Justine
::Here are 6 pictures of Elijah at the Olympus Fashion Week 2006
::Ive also added pictures to the following galleries:
Green Street Hooligans Premiere
Green Street Hooligans After Party
Total Request Live
Thanks go to Annie over at ElijahFan.com, Justine and all those who sent them in :)
:: ENJOY :)



Venera
September 13, 2005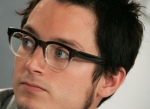 Just a quick update because I know Venera has a huge update for you which she'll probably post later tonight (or tomorrow I guess, depends on where you live :P)
:: Elijah finishes sentences -- a scan from a Canadian magazine Macleans Thanks to Hobbitangel and Waffle
:: Pictures from the Toronto Film Festival -- Thanks Justine
:: A new interview from the EII/Green Street Hooligans press junket is here
To everyone who has e-mailed me with news, I have received it, I just don't have time to post it right now.



Lucy
September 14, 2005

:: Thanks again to Justine (oh how we love you!) I've put up some nice pics of Elijah at the Toronto Film Festival photoshoot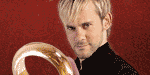 Yep, for those who have been wondering, Ringers: Lord of the Fans is now available for pre-order at amazon.com :) Can't wait to see it and spot the few micro-seconds that A&F is in it :) Here's some info from TORn in case you've been living under a rock and have no idea what Ringers is:
This November 22, Sony Pictures Home Entertainment (SPHE) invites you to return to the Shire with the release of the feature-length documentary RINGERS: LORD OF THE FANS, direct to DVD. In association with the popular fan-site TheOneRing.net, Carlene Cordova produced, directed and wrote this award-winning film with executive producer Tom DeSanto (X-Men, X2: X-Men United and Transformers), which charts the incredible influence and ripple-effect that Lord of the Rings has had on worldwide pop culture over the past five decades. Whether you are a fan or first timer, critics agree, RINGERS, stands as the most comprehensive film documenting the ongoing impact of J.R.R. Tolkien's literary achievement. Oh, and it's narrated by Dominic Monaghan ;)
:: Some of our famous A&Fers went to the NYC Hooligans premiere and party the other night and have been posting about their experience on the messageboard. So happy for you all ;)



Lucy
September 16, 2005

More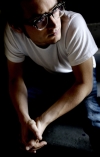 More -- some new, some just bigger

Thanks of course to Justine ♥



Lucy
September 17, 2005
:: Scans from Life Weekend Magazine - Thanks perianella and everyone who e-mailed me with their own scans as well






:: Pics of Elijah from the NY premiere of EII thanks to lemming23 are up here
:: Added 2 more pics from the Toronto photo shoot here thanks to Bunnie



Lucy
September 21, 2005

Ahhh the first photo of Elijah I ever laid eyes on :)
Believe it or not, sometime this week (ok so I forget the exact date) A&F turns a massive 4 YEARS OF AGE! :o I can't believe it's been that long, and I can't believe it's still around. Four years is like a lifetime in the world of fansites, isn't it? Hah, so proud of our little site. I won't go so far as to say here's to another 4 years... or even to another 1, but I'm still having an awesome time with the site so who knows ;) And I ain't giving up on A&F until I get a chance to meet Elijah, I need closure dammit!... haha one day, one day.
Thanks of course to the usual suspects for 4 years of Elijahness, but special mention of course to our kickass host Jochen @ ejwsites.net and of course to Sarah and Autumn (and I guess Venera as well :P). Thanks to everyone who visits A&F, despite some of the nuts (you'd think after 4 years people would realise I'm not Elijah) you're all pretty darn cool ♥ awww *group hug*

And to those who couldn't care less, here's some news to entertain you...
:: Pics from a photoshoot at the Four Seasons Hotel in Philadelphia on September 19 - Thanks lemming23
:: Here's a hilarious article from this week's Newsweek (9/26). Thanks Kathy
:: Susan e-mailed me about a charity auction she thought you all might be interested in:
Hewlett-Packard is sponsoring a charity auction of 40 signed celebrity photographs taken at the recent Toronto Film Festival, and one of the featured stars is Elijah Wood... The auction for his photo ends September 29th. The winning bidder will get the autographed photo and an HP Photosmart 375 Compact printer, also signed by Elijah Wood.
Click here for the auction... scroll down to about the middle of the page and click the link for Elijah. Esme sent along these photos of the Elijah auction items: [1] [2] [3] [4]
:: Ed wrote up a transcript of the LIFE article for anyone interested in that. Thanks Ed :)



Lucy
September 28, 2005
:: Congrats on survival a 2 day A&F withdrawal ;) Here's some pressies for being so patient and not flooding my inbox with distress e-mails. Thank you so much Jochen for getting everything working again!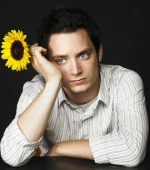 Click the pic for the rest ;) Thanks lemming23
:: Elijah will be on Jay Leno on the 5th October [more]
:: A cool article: Elijah Wood grows up, sort of



Lucy