Features: Photo Encounters | Forum
FAQ | Disclaimer | 10 visitors online.

Contact Us: Deenan | Lucy | Brenda

Skins: Faces | Raindrops | Spring Clean








FOLLOW A&F ON TWITTER

News Archive: December 2019
Updates:
December 31, 2019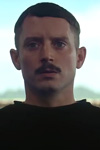 After nearly a year of festival screenings around the world, Come To Daddy finally has a trailer! I read one analysis of the trailer, and while they got some things correct, there's so much more they didn't. This is a testament to director Ant Timpson's desire of successfully not revealing too much.

:: The poster for the film has also been dropped and the release date has been set for February 7th in select theaters, VOD and digital formats.

:: The early part of 2020 will be busy for Elijah. There's yet another convention he has been slated for. This time he's doing a little pond jumping and attending the Liverpool Comic Con in March.

:: Romina sent in her lovely wallpaper in observance of Elijah's anniversary this year.

:: 2019 is soaking up its last day, and it's been a very exciting year for Elijah. He along with his partners at SpectreVision are truly a company to be reckoned with. Their films, Mandy, Daniel Isn't Real and Color out of Space were great successes with the latter in the works for a possible H.P. Lovecraft trilogy. They also produced, 7 Stages to Achieve Eternal Bliss.... and their latest, Archenemy, is currently filming. They expanded their parent enterprise, Company X, to Company X Marketing. Elijah and Daniel soared to the top of the podcast world with their series, Visitations, by stepping into the homes and workplaces of the likes of Mike Flanagan, Taika Waititi, Ana Lily Amirpour and Guillermo del Toro.

Elijah's film Come To Daddy made its way around the festival circuit, picking up many accolades for the story and acting while Elijah became a daddy himself! He also marked this year and celebrated his 30th anniversary in the industry. There's not too many actors around who can claim that milestone at the age of 38.

My annual year end video covers more of appearances and photos this past year and it was a hard one to complete with an antiquated computer. Still, I got through it and despite the complications, it's a bit longer than the previous year. Click on the graphic below and enjoy!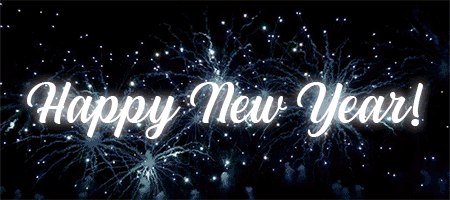 Deenan
December 14, 2019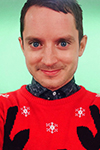 Now that the year is winding down, the activities are doing the same. But there are a couple of things to catch up on.

:: Seems that I missed another reunion with Elijah, Sean, Dom and Billy. They are also scheduled to appear at FanExpo Dallas on March 28th and 29th. With no other announcements pending, this is the first convention with them next year spilling over to April in Calgary and Orlando.

:: I also neglected to post some audio recorded at the Rhode Island Comic Con Q&A Elijah gave during his visit there last month.

:: Lastly, a recent photo from Instagram that came with the caption, "Big shout out to Elijah Wood for finishing his breakfast. Ready for round two?" Apparently the Grizzly Manor Cafe serves up some enormous eats!

That's all... for now.

Deenan