Features: Photo Encounters | Forum
FAQ | Disclaimer | 21 visitors online.

Contact Us: Deenan | Lucy | Brenda

Skins: Faces | Raindrops | Spring Clean








FOLLOW A&F ON TWITTER

News Archive: December 2016
Updates:
December 31, 2016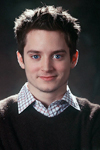 Tidying up the information section for the end of the year with some new additions to the companies page and a new Dirk Gently review page.

:: Speaking of Dirk Gently, looks like the region 1 DVD/Blu-ray will be out next year, though it's not quite certain when that will be. October 1st is an awful long time to wait. One thing is certain is the cover art.

:: There are some new artworks added to the Dirk Gently section. You must check out the talent!

:: Commemorating the 15th anniversary of the release of The Fellowship of the Ring, I decided to dig out the inset photo taken almost to the date of the film's invasion on the world. Also, Empire Magazine conducted a unique interview with the cast. You can check out the scans here.

:: I want to send out big thanks to these people who helped contribute to plenty of content over this past year. Amanda, Denise, Jaramajo, Misty, Patrick (thanks for the scans), Romina, Serena and all those nameless folks who took a mountain of photos and videos. Very special thanks to Ambree, Addie and Paulie who gave their valuable time to help put together Elijah's Life Biography, possibly the biggest addition to the site in a while.

:: Going to close out 2016 now with my annual year end Elijah video that covers most of what went on this year in 16 minutes. Click below and enjoy!


Deenan
December 15, 2016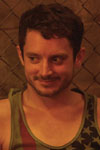 Now that the awesome Dirk Gently's Holistic Detective Agency's season is over in the U.S. and available to the rest of the globe to revel in on Netflix, we have added a section completely dedicated to Dirk. Check it out for a ton of images, episode screencaps, fan art and much more!

:: Here's a print interview from Elijah, where among other things, speaks about American and British comedy, and a great article from Decider that takes a look at Elijah's success in some of his latest roles.

:: Samuel Barnett (Dirk Gently himself) gave a lovely audio interview about working on the series over on Talk Radio.

:: And then there's Alison Thornton, young Lydia on Dirk Gently who gave her own interview for Pure Fandom.

:: Elijah will probably head to the Sundance Film Festival next month. He's got two films premiering there. I Don't Feel at Home in this World Anymore, in which he stars and Bitch, a production of SpectreVision/Company X.

:: SpectreVision's wild comedy, The Greasy Strangler shined at the British Independent Film Awards, picking up the Discovery Award. Congrats!

:: Not to be outdone, more congratulations goes to SpectreVision's talented composer Johann Johannsson with his stirring score for Arrival which has earned him his second Golden Globe nomination for Best Original Score!

:: Thanks to you again Ambree!

That's all... for now.

Deenan