Features: Photo Encounters | Forum
FAQ | Disclaimer | 11 visitors online.

Contact Us: Deenan | Lucy | Brenda

Skins: Faces | Raindrops | Spring Clean








FOLLOW A&F ON TWITTER

News Archive: March 2016
Updates:
March 30, 2016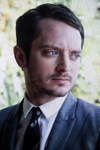 :: Elijah went and got himself into a new project. Yes! He will find himself back on television in the BBC America production of Dirk Gently written by Max Landis. They previously worked on The Death and Return of Superman in 2012. You can read more about the slated fall show here.

:: Currently Elijah is in Portland Oregon in preparation to start filming a yet to be titled movie with former co-star Melanie Lynskey from Over the Garden Wall.

:: Click here to check out photos from Wooden Wisdom's double DJ duties in Las Vegas a couple of weeks ago.

:: Here's are a few interviews from SXSW. Festival Q&A (video), Texas Standard (audio), Collider (video), Spinoff (print) and The Guardian (print).

:: While trying to keep up with as much SXSW news as I could, I completely forgot about showing off these recent images of Elijah during a photoshoot. [1] [2] [3] [4] [5] [6]

:: I hate to end this update on a sad note as Patty Duke passed away today. But her talent and courage and will shine on forever. Please take the time to read Sean Astin's lovely message saying goodbye to his mom and a wonderful lady.

:: Thank you Ambree and Misty!

That's all... for now.

Deenan
March 15, 2016
:: South by Southwest (SXSW) is underway and there's plenty to see. Elijah is there on behalf of two films. The Trust which he's starring in and The Greasy Strangler which he's produced. Click on the image below to view 2 pages of images from the festival. More will likely be added.





:: Here are some videos and interviews conducted during the festival. The Wrap, Fox 7 Austin, A Movie Guy, Alicia Malone Facebook, Elijah's and Alicia's Awesome Austin Adventure and one print interview from The Austin Chronicle by Nicolas Cage prior to the festival.

:: Two trailers are out for The Trust and it looks to be a fantastic dark comedy. [Trailer 1] [Trailer 2]

:: You can check out screencaps from the trailers.

:: Here are some early reviews of the movie from The Guardian, Variety and Movie Talk.

:: Moving on and continually moving up, SpectreVision has landed a four film deal with MarVista. Congrats! Read more about the collaboration here.

:: Huge congratulations to Jared Breeze, the young star of The Boy who walked away with a Young Artist Award for Best Performance in a Feature Film! Jared is in good company. Elijah won this award in 1993 for Radio Flyer.

:: Wooden Wisdom will be spinning tunes in Las Vegas this weekend for a wicked costume party, heroes and villains style. Some great photos should come from this!

:: Lastly, in case you missed it, here's Elijah on Craig Ferguson's Join or Die. If you can't view this, here's a funny bit near the end of the episode and a photo taken before taping the episode.

:: Thanks goes out to Ambree and all those snapping photos at SXSW.

That's all... for now.

Deenan