Features: Photo Encounters | Forum
FAQ | Disclaimer | 10 visitors online.

Contact Us: Deenan | Lucy | Brenda

Skins: Faces | Raindrops | Spring Clean








FOLLOW A&F ON TWITTER

News Archive: January 2016
Updates:
January 28, 2016
:: It's somebody's birthday today!

:: Before I get to the birthday goodies, let's talk Sundance. Elijah, Daniel and Josh AKA, SpectreVision attended the Sundance Film Festival last weekend to promote their latest project in the horror genre, The Greasy Strangler. Click on the image below to see 2 pages of images from the festival.





:: Here are a couple of video Interviews the trio gave during Sundance. Hollywood Life, IMDb,

:: As bizarre as the premise is for The Greasy Strangler, there have been quite a few favorable reviews for the film from Variety, Games Radar, The Guardian, The Fright File and Consequence of Sound.

:: SpectreVision is jumping into the virtual reality world. It was announced at Sundance that they are teaming up with gaming giant Ubisoft to produce interactive VR content. You can read more about their new venture here. Congratulations to all and good luck!

:: Elijah singing Taylor Swift? Only during karaoke with a group of people!

:: SpectreVision films The Boy and Cooties have been nominated in categories in the iHorror Awards. Sign up and vote for your favorites!

:: A reminder that The Last Witch Hunter will be available on DVD/Blu-ray this coming Tuesday.

:: Backtracking a bit, there are more images from Wooden Wisdom's last leg of their recent five city U.S. tour.

:: Now let's bring out some cake, light the candles and wish our dear Elijah a VERY HAPPY 35th BIRTHDAY! We all wish he has a fantastic day filled with family, friends, lots of love and continued success in all he does throughout the year. Click on the image to check out the presents some fans have created for this special day!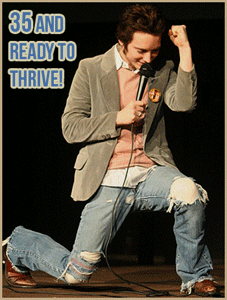 Deenan
January 14, 2016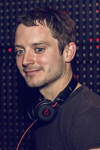 :: I hope everyone had a safe, fun and happy new year. Here's to plenty of new and exciting things from Elijah in 2016.

:: We're already kicking it off with Wooden Wisdom's US tour. They've conquered three cities so far with two more coming this weekend. You can check out some images from last weekend.

:: Here's a print interview they gave prior to their show in Brooklyn New York and a personal video report of parts of their show in Denver Colorado... with the mighty Itchy-O!

:: People loved the Emmy Award winning Over the Garden Wall so much, it's been decided to continue on with the fascinating story in comic form. Check out the details.

:: Some DVD releases to talk about. First, The Last Witch Hunter is currently available on digital HD and will be released on DVD and Blu ray on February 2nd. Also, SpectreVision's The Boy will be coming to video on March 1st.

:: Set Fire to the Stars' production company Mad as Birds released an unseen trailer that was put together while filming was still going on. It's such an amazing film that I created this For Your Consideration poster. The brilliant score by Gruff Rhys is on the long list as an Oscar contender along with the score for The Last Witch Hunter. The nominations will be announced today.

:: This has been on my radar for a few months and it's finally announced that Elijah is among the first guests on Craig Ferguson's new program Join or Die on The History Channel. You can view a short preview for the show here. This should be quite entertaining.

:: Many thanks goes to APIS Photography and Lisa for their Wooden Wisdom photos.

That's all... for now.

Deenan