Features: Photo Encounters | Forum
FAQ | Disclaimer | 7 visitors online.

Contact Us: Deenan | Lucy | Brenda

Skins: Faces | Raindrops | Spring Clean








FOLLOW A&F ON TWITTER

News Archive: October 2015
Updates:
October 25, 2015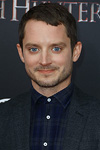 :: Bring on the witches! Press and promotions for The Last Witch Hunter are plentiful in this update. The cast and crew attended the New York Comic Con a couple of weeks ago and you can check out some photos from it here. A video of the entire panel was shot and a special behind the scenes video taken by star, Vin Diesel.

:: A few days later everyone was on hand for the premiere in New York City. You can view the images here along with a couple of videos. Interview with Elijah and On the Red Carpet (no audio). Here's a different video you may enjoy of two guys who were invited to the premiere as they recorded their experience.

:: I tried to single out some of the more entertaining interviews promoting The Last Witch Hunter because we all know how repetitive they can be.
Harkins Theaters
Collider
Susan Kamyab
Dallas Morning News
SR Trailers
Good Morning Texas
AMP Radio
NTXNAU

:: Elijah also hit the late night talks show circuit. Here are the full episodes from Stephen Colbert, Conan O'Brien and Elijah was gracious to part with a favorite of his.

:: I've made a few screencaps from both of the shows. [Colbert] [Conan]

:: Read this conversation Elijah gave along with co-star Rose Leslie as they discuss the film, working in Pittsburgh and hanging in Austin. (which has become one of my favorite cities)

:: Jumping off the witch's broom, SpectreVision is on the founding board campaigning to bring a film center and horror museum to the Stanley Hotel which is the grounds for the Stanley Film Festival in Colorado. Take a look at a video of the board members explaining more about it.

:: Elijah lands on a list of the most influential in horror. Keep scrolling down to read a nice interview about SpectreVision.

:: And lastly, here's one of those telling print interviews with Elijah as he talks about the soundtrack of his life.

:: Thanks once again to Ambree, Misty and Serena!

That's all... for now.


Deenan
October 9, 2015
:: Well, I survived my first time at Fantastic Fest in Austin and it was just that. Fantastic! I saw lots of great movies, had great times and met great people. Rebecca! I met Tim League and Zoe Bell, bumped into Charlie Kaufman, Guillemo del Toro and Zach Cowie and chatted with Elijah himself and his brother Zach. It was an absolute blast and I plan to head back next year. But enough about that. Click on the image below to view some photos from the festival.





:: Here are a few videos recapping parts of the festival where you can see Elijah participating in some of the events. Fantastic Debates, Wooden Wisdom Turkish Bizarre and Fantastic Feud.

:: Just after the festival, Elijah jetted off to London for a couple days to promote Cooties which will be released on DVD/Blu-ray in the U.K. next week. (Blu-ray is region free) You can check out some images here.

:: Promotions means interviews so here are a couple from Lorraine and audio from Radio X. Check out a short clip from that interview.

:: Now that promotions for Cooties is taking a breather, it's time to gear up for The Last Witch Hunter which is in theaters across the globe starting October 21st. (October 23rd in U.S.) It's kicking off with appearances by the cast and director at the New York Comic Con tomorrow.

:: Here are a couple of videos for the film. Elijah on Dolan the 37th, behind the scenes (no audio) and a great print interview given by Elijah which contains spoilers.

:: Live near Chicago? Lionsgate is holding a Halloween party for The Last Witch Hunter.

:: Twitter and Elijah conducted a Q&A this week. You can read the whole rundown if you missed it or just want to relive it.

:: Lastly, Elijah is scheduled to appear on The Late Show with Stephen Colbert October 13th. You can also catch Vin Diesel on The Tonight Show with Jimmy Fallon October 14th and Live with Kelly and Michael October 20th.

:: Thanks to Ambree, Misty and all the wonderful folks at Fantastic Fest!

That's all... for now.


Deenan