Features: Photo Encounters | Forum
FAQ | Disclaimer | 14 visitors online.

Contact Us: Deenan | Lucy | Brenda

Skins: Faces | Raindrops | Spring Clean








FOLLOW A&F ON TWITTER

News Archive: January 2015
Updates:
January 28, 2015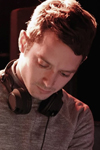 :: Today is a special day but let's start it off with Wooden Wisdom's mini US tour. Click here to see photos from the six cities they visited in a week's time.

:: There's also some videos to check out. The first of the short clips is from the Toronto stopover, the next three are from Seattle and the last two are interviews. [Video 1] [Video 2] [Video 3] [Video 4] [Favorite Rappers] [DJ Sessions]

:: While on their tour, Wooden Wisdom participated in some print interviews as well. Life as a DJ, Good Music is Timeless, Travel Journal and More than a celebrity DJ.

:: SpectreVision is adding another horror film to its roster. Teaming up with other production companies, they will be producing The Greasy Strangler.

:: Open Windows is now out on DVD and Blu ray. It's a great techno-thriller and DVD Talk shares their review of the movie and the content of the media.

:: Here's a nice podcast given by Elijah and Celyn Jones at Clapham Picturehouse for Set Fire To The Stars.

:: Set Fire To The Stars is finally making its way across the pond and landing in Miami. The film has been selected to screen at Miami International Film Festival. Here's hoping more American festivals will be coming and eventually theatrical release dates!

:: This is a special day as Elijah celebrates his 34th birthday! Click on the little superhero below to check out the writings, artworks and video submissions from fans to wish Elijah a VERY HAPPY BIRTHDAY!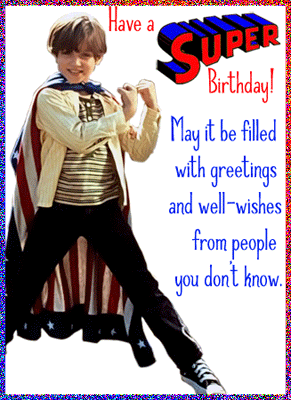 :: Big thanks goes to Amanda, Denise, Jan, Romnia and Stoaziline!

That's all... for now.


Deenan
January 14, 2015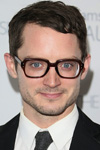 :: Let's start off the new year with photos from The Art of Elysium's 8th Annual Heaven Gala held this past weekend.

:: And a couple of short videos. [Video 1] [Video 2]

:: Wooden Wisdom is getting ready to hit the deejaying road starting tomorrow with their first gig at the Bardot Miami where general admission tickets are still available.

Here's the rest of their schedule:
The Riot Room Kansas City, MO - January 16th
Studio Bar Toronto, ON - January 17th (WIN TICKETS)
Brooklyn Bowl Brooklyn, NY - January 19th (WIN TICKETS)
Q Nightclub Seattle, WA - January 20th
Sound Nightclub Los Angeles, CA - January 21st

:: Listen to nearly an hour of Wooden Wisdom's trip through their new arrivals bin; a podcast of their vinyl mix.

:: Set Fire To The Stars will be on DVD March 2nd and is available for pre-order at Amazon UK.

:: Spain's biggest film awards, The Goya Awards will be held on February 7th and Open Windows has been nominated for Best Special Effects. Good Luck!

:: Only a few more days left to submit your birthday greetings, artworks, poems or whatever to The Age of Aquarius. Don't forget to check out the guidelines.

:: Thanks for the news Jayne!

That's all... for now.


Deenan