Features: Photo Encounters | Forum
FAQ | Disclaimer | 10 visitors online.

Contact Us: Deenan | Lucy | Brenda

Skins: Faces | Raindrops | Spring Clean








FOLLOW A&F ON TWITTER

News Archive: December 2011
Updates:
December 31, 2011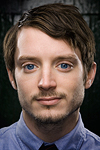 :: Everyone has seen The Hobbit trailer, right? In case you've been underground, here it is.

:: On January 14th, Art of Elysium will recognize Elijah as their 2012 Spirit of Elysium recipient during the organization's annual Heaven Gala. You can read more about it on their site.

:: The latest video blog from Peter Jackson features lots of behind the scenes from Hobbiton and we get to see more of Elijah as he is preps to reprise his most famous role.

:: Ready for another Treasure Island preview? The first of the two part mini series airs tomorrow January 1st in the UK on Sky1! There's also a few more images added to the movie stills including the poster for Ben Gunn.

:: Anticipation is already starting for the next season of Wilfred. Check out this article that gives their opinion on what may come.

:: Two weeks left and time is ticking away to submit your original works for The Age of Aquarius. Deadline is January 14th! More about it on the forum.

:: There will be something new to A&F. The beginning of each month in 2012, we will have Elijah wallpaper calendars for you to download featuring some of his well known characters. To know when they're posted throughout the year, be sure to our check out our Twitter and Facebook.

:: It's been an exciting year for us at Always and Forever and a great one for Elijah as he breezed through his 30th birthday. Many thanks to our tech Jochen. Without him, I don't know what I'd do. To Lina and her fantastic contribution to our site with her Mr. Elwood comics. (The new one is fabulous!) Even though they haven't been acknowledged by Elijah himself, I have a feeling he's chuckled along with the rest of us. Of course this site wouldn't exist without Elijah. May he continue to shine and bring his warmth, humanity and graciousness to anyone he touches. Thanks also to those who contributed to our 10th anniversary video and the contests held. I'd like to take this opportunity to name so many others who have helped to make this a fantastic time.
Annabelle, Carol, Dainty Rouge, Denise, Ink Gypsy, Jaramajo, Karin, Lijseyeshaveit, Mata, Meg, Megharrism, Newleaf, Overlithe, Patrick, Pauline, Phil, Primswood, Rakshi, SweetestHeart, Thomas and the gracious people at FX Networks, Kristy and Tom. I hope we can continue our collaboration for the next season.

:: Lastly, I've put together a 20 minute video recapping the year we spent with Elijah. Just click on the graphic below to view. I hope you enjoy it!




Deenan
December 17, 2011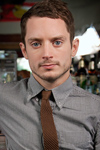 :: Congratulations to Elijah on his nomination for the Satellite Awards for Best Actor in a Comedy Series for Wilfred. Good luck on Sunday!

:: It's been announced that Celeste and Jesse Forever will show at the Sundance Film Festival in January.

:: There's an official Treasure Island trailer available from Sky 1.

:: Seems Elijah has been involved in a project called The Narrative of Victor Karlock. This is a bit different, so check it out.

:: The Happy Feet Two interviews are still coming in. Interview 1, Interview 2.

:: Along with the inset photo, here's another pic.

:: The Beastie Boys video, Fight For Your Right Revisited/Make Some Noise has been named in one poll as the top music video of 2011.

:: Here's a great interview and photos from Empire Magazine.

:: A few more videos. Bafta and David Frost. You can download just Elijah's interview from Frost here.

:: A couple of things before I close out. The download for The Graham Norton Show is working now and the deadline of January 14th for The Age of Aquarius grows closer.

:: Thanks so much Jaramajo, Karin, Newleaf and Spring.

That's all... for now.



Deenan