Features: Photo Encounters | Forum
FAQ | Disclaimer | 11 visitors online.

Contact Us: Deenan | Lucy | Brenda

Skins: Faces | Raindrops | Spring Clean








FOLLOW A&F ON TWITTER

News Archive: November 2011
Updates:
November 30, 2011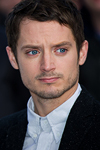 :: Lots of wonderful photos taken during the Happy Feet premiere in London.

:: A rundown of some videos on the promotional trail for Happy Feet Two. One, Two, Three, Four, Five, Six, Seven, Eight, Nine, and Ten. There's a lot more, but this list is long enough. ;-)

:: A download of another video interview from Fuse TV. Part 1, Part 2, Part 3.

:: Here's a behind the scenes video of Elijah and friends from the Bushmills Since Way Back ad campaign.

:: Not for the faint of heart but for the others, here are some pics of Elijah on set filming an attack scene on Maniac. [1] [2] [3] [4] [5]

:: If you missed Elijah's appearance on The Graham Norton Show here are some great screencaps. There is a download of the full show available, but the site isn't behaving. Keep checking our Twitter & Facebook accounts for an update on it.

:: More high res photos have been added to the Happy Feet Two premiere in LA.

:: And more reunion photos with Elijah, Dom, Sean and Billy from Empire Magazine.

:: Even more high res pics from the Lab Magazine photo shoot.

:: Aaand.. another pic from the Make Some Noise with Elijah and Ad-Rock the very Beastie Boy Elijah convincingly portrayed in the music video.

:: The luck of Happy Feet Two coming out the same weekend as the Twilight series may have dampened at the box office but not with the reviews.

:: Have you checked out the new site for Treasure Island on Sky One? There's also a video interview with Elijah in full Ben Gunn makeup that you can download.

:: An adorable photo from Sophie who met Elijah during the Happy Feet Two premiere in London has been added to the photo encounter section. If you have one you'd like to share, just send it in!

:: Time for this month's Mr. Elwood!

:: We're approaching that time once again. The Age of Aquarius is where fans submit their original poems, artworks, videos, stories or anything creative to say Happy Birthday to Elijah. Submissions will be taken until Saturday January 14th 2012. For more details, you can read the guidelines on the forum.

:: Thanks for all your contributions Annabelle, Karin and Patrick!

That's all... for now.



Deenan
November 15, 2011

Since Happy Feet Two will be opening in theaters this Friday, let's lead off with that. First, here are photos from the press conference, and by clicking the image below, lots of photos (and high res) from the film's premiere that was held on Sunday in Hollywood.



:: Here's a video from the premiere, and we've uploaded more images in the Happy Feet Two movie stills section.

:: Next, there are a few videos. From behind the scenes, to several press interviews here, here and here.

:: Now we jump into Elijah's upcoming schedule. He's slated to appear on The Today Show today, November 15th, then he hops over to the The Colbert Report later in the day. Next, he's booked to be in London for the film's premiere on Sunday, November 20th, as well as appearing on The Graham Norton Show Friday, November 25th. But before the premiere, he's going back to visit Edith Bowman on BBC Radio 1 on Saturday, November 19th. *whew* Safe travels Elijah!

:: While all this Happy Feet Two business has been going on, Elijah landed himself the lead role in the horror film remake of Maniac.

:: We got our first glimpse of Elijah in New Zealand as Frodo while shooting The Hobbit thanks to a great report and pics from Ain't It Cool News.

:: Did anyone hear Elijah on Robot Chicken last week? Neither did I, but we have a download of the adult themed parody of LOTR.

:: We've added some new high res photos to both the Wilfred press conference and premiere party events.

:: There's also some nice high res publicity photos joining the Treasure Island movie stills section.

:: Here's Elijah talking about the video game The Legend of Zelda.

:: Lastly, a couple of photos. One from Fight For Your Right Revisited and a striking portrait by Ira Chernova,

:: Much thanks to Annabelle, Karin, Patrick and Megharrism this go around.

That's all... for now.



Deenan