Features: Photo Encounters | Forum
FAQ | Disclaimer | 16 visitors online.

Contact Us: Deenan | Lucy | Brenda

Skins: Faces | Raindrops | Spring Clean








FOLLOW A&F ON TWITTER

News Archive: January 2011
Updates:
January 28, 2011

HAPPY 30th BIRTHDAY!!



:: All of your fans here at A&F and around the globe wish you the best of birthdays. When others come and go so quickly, leaving just a fraction of their talent behind, you continue to shine on and leave a trail of glimmer along the way!

:: Click on the sparkly to go to the birthday goodies.





:: Don't forget to check out the forum to read and leave birthday wishes there as well as the comments.



Deenan
January 24, 2011

Just a quickie this time around.

:: Pics of Elijah attending the Sundance Film Festival to support his short film Fight For Your Right Revisited.

:: Here's a video interview download from Sundance where Elijah speaks about the film.

:: Another video from Sundance, but in this Elijah speaks more on The Hobbit.

:: Before he bundled up to attend the festival, Elijah was spotted in warm LA. [1] [2] [3]

:: Believe it or not, there are a couple more videos of The Bunny Museum and they're more amusing than the first. Part 2, Part 3

:: Many thanks to Carol, Karin, Patrick and Pauline.

That's all... for now.



Deenan
January 18, 2011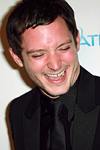 We're a little over halfway through the month and Elijah has been one busy man!

:: First, he was in attendance last week and again this past weekend in Pasadena at the Fox TV All-Star Party to promote his new television series Wilfred along with his cast-mates. Here are the pictures from the events.

:: In between, Elijah joined his "new family," The Art of Elysium for their forth annual Heaven Gala in LA.

:: Some videos from the evening. Video 1, Video 2, Video 3, Video 4, Video 5

:: Elijah then gussied up once more and attended a viewing party hosted by the Weinstein Company for the Golden Globes on Sunday that was also held at the Beverly Hilton Hotel. [1] [2] [3] [4]

:: The photogs caught up with Elijah while he was just hanging in the hood. [1] [2] [3] [4] [5] Here's a video from that where he was asked a rather complex and "out-of-the-way" question which he answered quite well, frankly.

:: Letting the media fires cool a little, Elijah came forward and spoke about his role in The Hobbit as well as TV show, Wilfred. And here's some casting and filming news on Treasure Island.

:: Not sure if I reported on this but Elijah is returning to the role of "Mouse" in Danko Jones' latest video, I Think Bad Thoughts. Shooting for the last of the trilogy of music videos started just after he returned from Ireland and there are a few pics from it. [1] [2] [3] [4]

:: A few new pics from Wilfred has been added to the page.

:: Just 10 days until the BIG 3-0! I'd like to thank everyone who put in their talents to make Elijah's upcoming birthday here a memorable one!

:: Thanks to Karin, Overlithe and Patrick for the pics and videos.

That's all... for now.



Deenan
January 9, 2011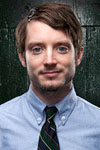 HAPPY NEW YEAR!!

:: And what a terrific way to begin 2011. Elijah has been confirmed to appear in The Hobbit as well as landing the character of Ben Gunn in a British television mini series of Treasure Island. Read about both roles here.

:: There was a wedding that took place just prior to the end of the year. Congratulations Billy and Ali!

:: While Elijah and Dom were vacationing in Scotland and Ireland, there were a few pics taken, [1] [2] [3] [4]

:: And a sort of impromptu radio inteview from Dom's relative's home in Ireland. Download it.

:: Some pics from a newly found photo shoot taken for The Apples in Stereo's video for Dance Floor. [1] [2] [3] [4] [5]

:: Time sure flies because this is the last week to get your greetings and submissions in to me for The Age of Aquarius. Deadline again is January 15th. This is already turning out to be a great year for Elijah so let's continue it by wishing him the best birthday ever!

:: Thanks Karin, Mata and Patrick!

That's all... for now.



Deenan