Features: Photo Encounters | Forum
FAQ | Disclaimer | 10 visitors online.

Contact Us: Deenan | Lucy | Brenda

Skins: Faces | Raindrops | Spring Clean








FOLLOW A&F ON TWITTER

News Archive: September 2010
Updates:
September 22, 2010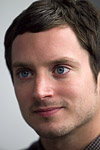 A quick update for I'm about 24 hours from vacation.

:: Lots of photos from New York City's Fashion week featuring Rodarte.

:: An interview of Elijah sharing his thoughts on the show.

:: Here's a pic of Elijah at the airport waiting to leave NYC after a very busy week.

:: Here's a really fun video for your eyes promoting The Romantics.

:: Remember about a year ago Elijah made a short comedic film called Boobie? I've seen it and it's rather interesting, but fun! It's now available to some degree. It's believed to be a work in progress, but we have it as a download anyway.

:: Elijah has lent his voicing talents for The History Channel's two hour special, WWII in HD - The Air War which documents D-Day in Normandy. The program will air sometime this fall. Also working on this project is none other than Sean Astin. We'll try to keep you posted on its airing date.

:: Thanks Feignsclarity, Karin, Overlithe, Patrick and Moonagh!

That's all... for now.



Deenan
September 12, 2010

OK, there's a lot to cover from last week so let's get to it.

:: Tuesday September 7:

Nice high res photos from The Romantics premiere and after party in NYC. Click the photos below to get to them.



:: A couple of video interviews. Access Hollywood, and Shine [download it]

:: Wednesday September 8:

:: Elijah was a guest on Late Night with Jimmy Fallon. Here are some screen caps by yours truly. If you'd like to see the show in its entirety, you can here or better yet, a download of just Elijah's appearance is available.

:: Some paparazzi photos of Elijah signing autographs outside his hotel in NYC. [1] [2] [3]

:: Thursday September 9:

:: At the re-opening party of the Boom Boom Room lounge in NYC. [1] [2] [3]

:: Friday September 10:

:: With all The Romantics promoting going on, Elijah was on hand to take part in another thing he loves. Deejaying! It was held at the Adidas SLVR store in NYC as part of Fashion's Night Out. [1] [2] [3] [4]

:: Before arriving in NYC for a busy week, Elijah was spotted in LA on a shopping run. [1] [2] [3] [4]

:: Elijah sat down to give one his better interviews for the indie radio show The Sound of Young America in late August. You can listen here but I think it's really worth the download.

:: There was a recent short film made at The Bunny Museum in Pasadena CA and was suppose to show on Jimmy Fallon's spot. Time ran out for it, but it should be airing on the website Funny or Die in the near future. But there are some photos from it. [1] [2] [3]

:: One last thing. The Oxford Murders will be released on DVD in the US October 5th.

:: This update was brought to us by Karin, Mata, Patrick, Primswood and Thebellelumiere!

Thank goodness that's all... for now.



Deenan