Features: Photo Encounters | Forum
FAQ | Disclaimer | 18 visitors online.

Contact Us: Deenan | Lucy | Brenda

Skins: Faces | Raindrops | Spring Clean








FOLLOW A&F ON TWITTER

News Archive: January 2004
Updates:
January 2, 2004
:: HAPPY NEW YEAR! :) Hope this year is great for you all! :)
:: Frodo graces this months cover of 'SFX' magazine :) Thanks elijahfan.com and Monica for the link!
:: More goodness from elijahfan.com [Thanks Heidi!] - lovely new pics from a recent photoshoot: [1] [2] [3] [4] [5] [6] [7] [8] [9] [10] [11] [12]
:: Also from the lovely Heidi: Also in the USA, Child in the Night will be on Jan. 14th(Wednesday) at 1pm on Lifetime. and also.. The War also played in USA will be played Saturday, January 17th at 8pm on PIX, also on sunday, january 25 at 2:30pm on WGN.
:: HOT new pics from the BEI: [Pic 1] [Pic 2] [Pic 3] [Pic 4] [Pic 5]





January 3, 2004
:: Happy New Year everyone! [ok, so i'm a little delayed :P]
:: Frodonoro sent in this scan of Elijah in the Hungarian magazine "IM"
:: Tennille sent in a picture she took of Elijah at the LA ROTK prem -- Thanks
:: Some upcomming appearances from Barbara and Rabbit: Wednesday, 7th January -- The Daily Show with Jon Stewart on Comedy Central at 11PM EST ... Tuesday, 13th January -- Ellen DeGeneres. Check your local listings for times and stations.
:: A possible chance to meet Elijah or at least some of the cast of LOTR for those in England [yet again :P] -- The Fellowship Festival -- Thanks Capotica
:: Some TV info for Aussies from Katy: Forever Young is playing on Channel 9 at 9:30pm tonight and on the 19th The Bumblebee Flies Anyway will be showing on Encore [Optus] and throughout January between the 20-25th. Thanks for the info
:: Also, some German TV info from Manuela: TV sender ARD will show "Chain of fools" [German title: Verbrecher und andere Chaoten] on January the 23th
:: Maria sent in her encounter with Elijah at the Auckland Airport back in November. You can read it here

::



January 6, 2004
:: We're back :) [i think] ... Sorry for the downtime. If you can't see the pics or whatever please don't panic or e-mail me about it, it'll get sorted out soon [i hope]
:: Some pictures: [1] [2] [3] Thanks Ismeril
:: More TV news for Australians from Sammy [thanks!]:
On Foxtel 'The Adventures of Huck Finn' will be on, on the 30th and 31st also 'The War' is on, on the 22nd and 23rd.
:: An interview -- Thanks Aimee
:: From Amy: Elijah will be on Ellen DeGeneres Show on Tuesday January 6th on WPXI-NBC at 11:00 eastern time
:: A small article about 'Pandemoniuminamerica' + pic here -- Thanks theonering.net
:: Tracey sent in this scan of Elijah and Kylie on Wetten Dass
:: Another great interview here -- Thanks Capotica
:: As soon as ejwsites.net gets back to normal, they'll be lots of Elijah goodness over at FrodoandSam.net [including more TRL clips] -- Bookmark that site and check back in a few days maybe.

::



January 7, 2004
:: I *think* everything is ok now -- so quit e-mailing me! ;)
:: Elijah was on Ellen... i could post caps, but the lovely Celeste posted the clip up at FrodoandSam.net :D What would we do without her?
:: A new[?] scan of Elijah the UK magazine 'J-17' -- Thanks Amy
:: You can download a clip about Apple PCs which has Elijah in it here [Thanks Shawna] and here are some screencaps which Hobbsy took: [1] [2] [3] [4] [5]
:: Some info from ARWEN60:
The next movie of Elijah known as "HOOLIGANS" (USA : working title) will be also known as "THE YANK" and due to start shooting in London in april 2004
:: A LOTR premiere clip which has a bit of Elijah at the beginning -- Thanks Chloe
:: Some exciting news from Marea:
I don't know if you already posted this... but New York City fans may want to take a chance at possibly seeing Elijah Wood, scheduled to appear at a LOTR special event at Lincoln Center on Saturday, January 10th. While tickets to this event have been sold out for weeks, Lincoln Center staff have said that any unclaimed tickets still left on Saturday morning would be sold at the box office. Interested parties should arrive in person at the Alice Tully Hall Box OFfice, Broadway at 65th Street, NYC. Call information at 212-875-5050.M

::



January 8, 2004
:: Check out the ROTK Script :) Thanx Emily!
:: PrpLStArGiRL sent along this New Article :)
:: The lovely Manda sent along some great scans from the recent 'SFX' magazine! Thanx so much! :) [Scan 1] [Scan 2] [Scan 3] (just to let you guys know.. the scans are a bit all over the place atm.. Lucy's got the other pages so hopefully they'll be posted soon :))
:: News from Kate: "the ice storm" will be on in England, on Fri 9th of jan at 2am on channel 5. Also Elijah was on Newsround in England on cbbc to wish all of England a Happy 2004. - Sweet :)
:: Great new inteview with Elijah & Orlando! Thankyou to Hobbit Angel and Ashley for the link!
:: Patty sent along a newish pic (i think!) of Elijah and Hannah.. Thanks Girl :)
:: Lol, rather amusing picture of Sean and Elijah :) Thankyou to Sarah for the link!
:: Elijah looks gorgeous on the cover of 'ONE' magazine! Thanks Anilmathiel!!
:: From Arwen60: FOR FRENCH FANS -- Deep Impact will be on TF1 (tuesday 13th at 20 h 50) AND.. Ash Wednesday ("Le mercredi des cendres" in french) will be on french theaters (only) on May 31th 2004 ! AND.. FOR AMERICAN FANS -- Eternal Sunshine of the Spotless Mind would be on theater the March 19th of 2004 in USA
:: And.. i'd just like to say.. HAPPY 17TH BIRTHDAY LUCY!!!!!! - (for the 5th :)) hope you had a great one girl!! :)





January 9, 2004
:: Elijah was on the daily show with John Stewart yesterday. If you missed it, FrodoandSam.net has the clip! Thanks as always to Celeste and Jochen [ejwsites.net] for hosting it :D
:: Undone also took some screencaps from that show ... [1] [2] [3] [4] [5] [6] [7] [8] [9] [10] -- Thanks Undone
:: And TORn has a transcript of last night's show
:: Alisa who runs the new A+F Fanlisting typed up the Ellen Elijah interview: [page 1] [page 2] -- Thanks for that :D :D
:: Chloe sent me these 2 new pictures: [1] [2] -- Thanks
:: Some info from Laurie [Thanks!]:
Elijah and Sean will be on the Charlie Rose show - runtime 60 min - airs Friday the 9th at 11:30pm on channel 2 WGBH and also Monday, the 12th at 6pm on channel 16 WGBX.
This Sunday the 11th on the A&E channel at 8am the show "Breakfast with the Arts" will be featuring the LOTR movies including some in-depth interviews with the cast - runtime 120 min.
:: Remember Maria who met Elijah at Auckland Airport? Well her friend Debbye sent in this picture of when she saw Elijah on the same day -- Thanks for sharing that
:: Melinda let me know that there is a new Elijah interview up at lordoftherings.net
:: Please read: A website has recently been published claiming to be Elijah's "official" website. Please be careful -- there is no evidence to suggest that it is and in fact no one who i have talked with believes it for a moment: including me. Elijah's agent has been notified so hopefully it will be sorted out soon ;)

::



January 10, 2004
:: A great pic from the Welly prem sent along by Raideretteroker :)
:: Lol, whoa! Anilmathiel sends this: just found these pics.. basically it's elijah in make-up.. it's what frodo would have turned if he hadn't destroyed the ring. -- Check em out: [Pic 1] [Pic 2] [Pic 3] [Pic 4] [Pic 5] :S
:: Also from Anilmathiel.. some pix from the New Zealand Film Festival.. [1] and [2] - Thanks heaps girl! :)
:: Vote for Elijah (Or Viggo.. whatever takes your fancy :)) as best actor in the AOL Moviegoer Awards - Thanx for the link Capotica!
:: Elijah's TV Schedule - Thanks Cassie~





January 12, 2004

:: Lots of great new pictures of Elijah at the Film Society Of Lincoln Center Special Screening ... [Page 1] [Page 2] -- Special thanks to Will and Chloe for sending those
:: Will also sent in these pictures of Elijah leaving the Daily Show: [1] [2] [3] [4]
:: Nicky sent in this picture of Elijah which she took outside the Intercontinental in Wellington during the premiere
:: Nat sent in an article from j17 magazine and a picture from Sneak magazine
:: Daisy sent in this article regarding Elijah and his education
:: Rachel sent in a scan from US Weekly which reveals another of Elijah's New Year's resolutions.
:: Colin let me know about his UK based site which sells life-size cardboard cutouts of characters from movies [i think you know where this is going] ... so if anyone is interested, here it is

::



January 13, 2004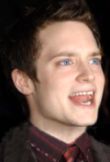 :: That stupid site claiming to be Elijah's "official" site has seemingly closed down :D Hopefully it won't return
:: The fantastic Will again sent in more fabulous Elijah pictures - from the New York Film Critics Awards Dinner. You can view them here
:: Lilth who owns a LOTR fansite posted some pictures which she took herself at the Trilogy Weekend at Lincoln Center in NYC. You can see them here - please note that she has very kindly let me share her pictures at A+F so please respect the conditions which she posted: PLEASE do not appropriate these photos for anything other than personal pleasure. Do not print, post on websites, or resell or redistribute in any manner. -- She'll be posting more soon, so i'll let you know when she does :)
:: Chloe C. let me know about this great Lincoln Center Event report [pics were posted on yesterday's update ;)]
:: Sarah sent in some pictures which she took of when Elijah appeared on TV: [1] [2]

::



January 13, 2004
:: I realise Lucy has already updated today, but this update has been sitting here for days so thought i might damn well post it anyway ;)
:: New Article -- Elijah Resolves To Kick Hobbit Habit -- Thanks to Rempel for sending it along!
:: Jessica sent me this: I was channel surfing last night here on the East coast, and on the PBS program Charlie Rose...there he was! Unfortunately I didn't have a videotape handy, but depending upon where in the US anyone is, they may be able to catch it by visiting www.pbs.org, going to schedules & typing in their zip. :)
:: *~eLiJaHsMiNe89~* sent along a scan about Elijah and Dom in the Mardi Gras parade.. Thanks!
:: Heidi was at the Lincoln Centre screening of the LOTR movies and was lucky enough to meet Elijah and some other cast! :) Check out her pics: [Elijah] [Bernard Hill][Sean] [Andy]





January 14, 2004
:: Just a quick lil update :)
:: Just to let you know for all the fans from the U.K that The Faculty will be showing on BBC1 Saturday 17th of January at 11.00pm. - Thanks Leo :)
:: Will sent along this pic - the caption reads: FeFe Dobson and Elijah Wood, Spankin' New Breakout Stars Week on MTV's TRL, 1/12/2004
:: Justine sent some pix from the New York Film Critics Awards - Thanks girl :) [1] [2] [3] [4] [5]
:: The lovely Heather sent me some pix she took @ the LOTR Lincoln Centre weekend :D [Piccie 1] [Piccie 2] [Piccie 3] [Piccie 4] [Piccie 5]





January 15, 2004
:: We have some great untagged pictures of Elijah at the "National Board of Review of Motion Pictures Awards Gala" ... view them here -- Thanks to Will and Chloé
:: A fantastic scan from a Variety subscriber-only Oscar issue -- Thanks to the ka-Bloom.org forum and msilverstar
:: Miranda scanned in this great picture from the Dutch magazine "de Hitkrant" -- Thanks for doing that for us ;)
:: Winky [who owns potterworldonline.com] sent along a scan of the cover of the french magazine: "Heromantic"
:: Cammile sent along this great ROTK parody which i enjoyed reading.
:: That phone interview which Ryan had with Elijah is finally up at an online magazine called "Intermission" -- just click on the first link Intermission interviews Elijah Wood By Ryan Sands -- Thanks Ryan for a great interview :)
:: Every 14 seconds one child is orphaned by AIDs. Thats 1,440 a day! -- I hate to finish this update on such a serious note, but here is your chance to do something really selfless for a great cause. Carolina sent me an e-mail letting me know about a great cause which she is involved with. It's called "The Bloom Funds" and all of the information is up on their website here. Please consider making a donation or bidding at an auction for some cool stuff, it really will make a difference!

::



January 16, 2004
:: Sarah sent along this gossip she found:
ELIJAH KEEPS HIS CHARMS COVERED
"The Lord of the Rings" actor Elijah Wood is constantly pestered by fans trying to get into his underwear -- so they can see his Elvish tattoo. The 22-year-old star and nine of his castmates on the trilogy got body art to commemorate the filming experience and their friendships -- but the sentimental design is causing him more problems than he'd anticipated. A source says, "The problem is that Elijah's tattoo is near his hip, just below his waist. "He thinks a lot of female fans know this and ask to see his tattoo just as a way to get him to flash his underwear. "Guys are just as bad most of the time."
:: If you love the movie 'Dude, Where's my car?' - i'm sure you'll find this rather funny :p hehehe.. Thanks Miriam!
:: Nathalie sent along some tv news for German fans :) -- just wanted to inform you that SUPER RTL will show "The War" (German: "Das Baumhaus") tomorrow (Friday, 16 january) at 10.00pm. This is for all people living in Germany, Switzerland, Austria.
:: Justine sent some more pics of Elijah from the National Board of Review awards/dinner [Thanks :)].. [1] [2] [3] [4]
:: From Arwen60: For french fans : "All that I want" will be on DVD the 20th of february in France. The title in fench is "Imagine 17 ans"





January 19, 2004
:: Some new pictures from Will of Elijah at The 15th Annual Producers Guild Awards on Saturday, 17th January. View them here
:: Elijah was recently on the Charlie Rose Show -- You can download the audio clip here [Click on Return of the King' Actors Discuss Film With Charlie Rose]
:: Kat sent me some screencaps from Primetime Special: [1] [2] [3] [4] [5] [6]
:: If you missed seeing Elijah on Saturday Night Live, it will be repeasted on the 24th in the US at 10:30pm -- Thanks Blueyes and Bethanie
:: Moira sent me this interview which was in December's People Magazine:
Did Sean help fix up your apartment in Manhattan?
EW: He did, bless him! He went and stayed there. He wanted to fully furnish the place.
You turned 22 this year. What was your Birthday like?
EW: Pretty messy actually. Considering that I don't often go out and get drunk.
Its always your buddies that corrupt you...
EW: Which is exactly what happened. They were like, "Listen, just sit down. We're gonna be feeding you drinks."
Where do you hope to be at 30?
EW: I would love to produce and direct. I would like to have a record label. I would also like to take photographya little more seriously.
What about marriage and a family?
Ew: Yeah, I can't wait to have a family. I mean, I can...wait [laughs] I love kids, but I don't think I want to have children until I'm in my 30's. I want to reserve my 20's for traveling and experiencing new things. I look foreward to being married one day.
To the right supermodel?
EW: God no.

::



January 20, 2004
:: Here is a new pic from the Dutch magazine 'Cosmos Girls' :) Thanks for the scan Amy!
:: Sami sends some mag news: I thought I should let you know that there's a 4-page spread of photos and an interview with Elijah in Nylon magazine in the UK. I know that you can only get hold of it in a few selected stores, one of them being Virgin Megastore in Oxford Circus as it has a very limited distribution. It costs £3.50 and the pictures are fabulous :) There a very funny bit where Elijah describes how he was once mistaken for Tobey Maguire-it made me chuckle.
:: Kayleigh sent in some interesting links :) Check out this LOTR rap group and also.. this great ROTK puppet parody hehe - enjoy! [Special thanx to Lila for sending it along too]
:: Monica sent along this short Q & A interview that i don't recall seeing.. Thanks Girl! :)
:: From Saz.. black and white is on channel 5 on saturday the 24th in the uk at 11.00pm
:: The lovely Maureen sends this: Michael Musto's Jan. 16 column in the Village Voice takes a humorous look at the LOTR Lincoln Center event, including quotes from Elijah. -- check it out here.. :)
:: Diana sends this along: On Friday, January 23, the Biography Channel will feature its "Biography Extra: The Lord of the Rings" at 1pm and 7pm (Eastern/Central). -- this does include interviews with Elijah :)





January 21, 2004
:: Elijah and some fellow cast members from LOTR have arrived in Japan for the ROTK prem. You can download the clips here [in the news section] and here are some caps from BEI :)
:: Kinnda translated a Danish Elijah Interview:
Frodo Loves Breasts
The actor Elijah Wood – a.k.a Frodo in the Lord Of The Rings – is right now maybe one of the world's most wanted singles. Although he has just saved Middle Earth, he is still a shy person: "I am very reluctant, I'm not the type of person that will walk over to someone and start a conversation", he says. Not that he won't have anything to do with girls: "I love the warmth that they have, I love their femininity. I love the fact that they have breasts. That they have two of them is amazing", says Elijah to VG.
:: Pics and a transcript of the NZ premiere press conference can be found here
:: VadasNightmaere from the board posted some pics and a recount [here] of an incident at the NZ airport involving some of the cast and security.
:: Sopho scanned this picture which she took of Elijah at Collectormania.

::



January 22, 2004
:: Lots of Japanese goodness today :) You can view the Japanese Press Conference clip here [Thanks BEI], just click on either 40K, 300K or 1M, then click ENTER [It's 1 hour long!]
:: Will sent in some untagged pictures of Elijah at the press conference which i've put up here, along with some pics from yahoo.
:: A Japanese article which Frodolives posted on the board:
Frodo Lends a Helping Hand
There was an uproar at the Central Japan International Airport as fans assembled to meet the stars of the last film in the Lord of the Rings Trilogy: The Return of the King. Actors Elijah Wood, Viggo Mortenson, Andy Serkis, Dominic Monaghan, Billy Boyd and director Peter Jackson were given a very warm welcome as they stepped off the plane, with fans showering them with bouquets of flowers. Young Japanese girls were screaming for Elijah Wood as he led the group. The mob of fans were so excited that amidst the rush to get signatures, two fans were pushed to the ground and could have been seriously hurt had not Wood managed to notice. He diverted the large crowd and helped the two up asking if they were alright. Return of the King will be showing here on February 14.

::



January 23, 2004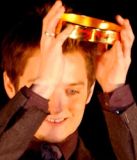 :: Lots of pictures from the Japanese ROTK Premiere here -- Untagged ones and credited to Will [as always ;)] and Chloé sent in the rest [thankyou!!]
:: Some rather odd screencaps from Elijah's appearance on Japanese TV: [1] [2] [3] ((Thanks Bunnie)) -- EDIT: Here are the two clips: 1 and 2 Thanks Rin! ;)
:: Elijah is going to be presenting a Golden Globe on Sunday :)
:: An article here about the Oscars -- Thanks Arwen
:: New ESOTSM Trailer -- no new clips of Elijah though, but the quality is excellent .. Thanks TORn and AICN

::



January 23, 2004
:: Molly sent me a stack of pics i've never seen :) Thanks! -- [Pic 1] [Pic 2] [Pic 3] [Pic 4] [Pic 5] [Pic 6] [Pic 7] [Pic 8]
:: Monica sent the link to many pics of lij from 'Junior Screen' mag :)
:: Check out this wicked slideshow that Jessica sent me the link too -- Just click on the link under the photo of Dom & Elijah.. i hear that there are about 97 photos so enjoy :)
:: Some tv news from Steph - Thanks girl! I found out Elijah's movie Deep Impact will be shown on Sunday, Jan.25th at 9pm PST in the US and Canada on the CBS network. Also his Saturday Night Live show he hosted will be replayed this Saturday, Jan.24th at 11:29pm on the NBC network (again available in Canada and the US) [Thanks for that as well Diana!]
:: Lucy posted the cover to Heromantic magazine a while back.. well.. ARWEN60 kindly sent in the translation from the magazine :) and also the translation to the French 'Tele 7 Jours' mag :)
:: For all you fans that want to write to Elijah... You can check out where to write to him here :)





January 24, 2004
:: Paddy sends some German TV news: Forever Young will air on 01/30/04 at 08:15pm on PRO 7
:: Amy sent along an interview done with Elijah in Japan recently.. Thanx girl!
:: In my last update, i mentioned that Molly sent me some pics.. well.. they were actually pics taken by 2 German girls that had actually met Elijah during ROTK promotion.. and on their site - you can check out other pics when they've met the boys and a few encounters as such :)
:: Diana sends this: In the most current People magazine, Feb 2, on the last page, Elijah speaks about rumors about him. I don't have the magazine with me, but the bit says that Elijah is amused by rumors about him. He talks about a really funny one, about him being gay. And how his "lover" Dominic Monaghan is going out with his sister to divert attention from their own relationship, and how they've sign contracts to keep it secret until after the movies.For the exact words, find the People magazine. (By the way, People magazine's website is only open to subscribers and AOL users.) It's hilarious, and there's also a picture of Elijah.
-- EDIT: Katie sent Lucy the scan from that magazine ;)
:: Courtesy of TORn -- check out some great pictures of Elijah and the boys @ the Japan premiere :)





January 26, 2004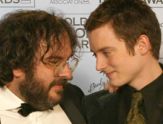 :: YAY! LOTR scored 4 Golden Globe wins: Best Soundtrack, Best song composed for a movie, Best Director! (Peter Jackson) and BEST MOTION PICTURE (drama). Golden globes pictures are starting to come in. These caps are from undone :) EDIT: Will sent in some fantastic untagged pictures of Elijah at the GG, which i've put up on that page -- Thanks as always Will!
:: An interview which Aimee sent me [not sure if it's been posted or not]
:: Here's a really cool site which Bunnie found -- it has interviews as well as "making of" clips [including the filming of Shelob's Lair!]

::



January 27, 2004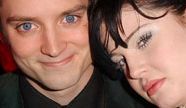 :: Ok, there are now 2 pages of golden globes pics: 1 and 2 [Thanks again Will!]
:: GG clips are up at FrodoandSam.net :D Thanks Celeste and Jochen for hosting them
:: Pfft, Elijah was voted Worst dressed on the aol/People magazine site: GREEN MACHINE: Is Elijah Wood trying to emulate an elf from best drama winner Lord of the Rings: The Return of the King, or maybe a leprechaun? Whatever the case, the actor's forest-green velvet suit, black top and yellow tie are a clashing mix of textures and colors. ... Yeh, whatever, but if you thought he looked absolutely spiffy in his green suit, vote for him here -- Thanks to everyone who sent that in.
:: Jochen sent in a scan from the German magazine "TV Spielfilm" -- not even going to ask what that picture is about
:: OMG! Jochen just let me know that A+F is mentioned in the new Elijah Wood book ["People in the News: Elijah Wood"] alongside TORn and the IMDb! You can see the page here. Thanks Jochen! And thanks to all the A+F visitors **hugs** You guys rock!!!

::



January 28, 2004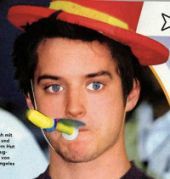 :: C'mon everyone join in...
Happy birthday to you,
Happy birthday to you,
Happy birthday dear Elijah,
Happy birthday to you!
*blows out 23 candles on Elijah's behalf*
-- All of us at A+F hope that Elijah has a great day! We're all so proud of the man he has become and hope that this year will bring him lots of joy in his work and social life.
:: Feel free to leave your own Happy Birthday wish for Elijah in the comments
:: ROTK received an amazing 11 Oscar nominations!!: Best Picture, Best Director, (Music) Score, (Music) Song, Best Adapted Screenplay, Art Direction, Costume Design, Film Editing, Make Up, Sound and Visual Effects. As you can see, no best actor for Elijah or even supporting actor for Sean which is a shame, but we all they deserve to win those awards anyway! [This info was taken from lordofthefans.net - We're SOTW there :D]
:: Here is a site where you can download some clips from Viggo's new album. It certainly is strange.
:: You can download some interviews with the lotr cast here -- Thanks Robin

::



January 28, 2004
:: Let's celebrate Elijah's birthday with 2 updates :D
:: There will be a rerun of the Biography Channel special on LOTR: The rerun date is February 2, at 1-2pm and 7-8pm. -- Thanks Diana!
:: This site might be of interest to some of you.. you can check out a stack of past articles and stuff that is LOTR related.. Thanx Sammy!
:: Bit of goss thanks to Maureen :) -- HOBNOBBING January 26, 2004 -- It was a meeting of the Hobbits and the puppets at Thursday night's performance of the Broadway hit "Avenue Q." "Lord of the Rings" stars Elijah Wood and Billy Boyd stood on line like mere mortals to purchase their tickets to the puppet-populated play, and were given special treatment when they went backstage after the show. "They couldn't have been more uncelebrity-like," said a rep for the show. "They were so great, we let them play with the puppets backstage. Lots of celebrities ask to do this, but we've never let anyone until now."
:: Just for fun.. feel free to do this quiz - Thanks Jenn!





January 29, 2004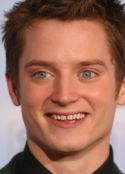 :: Added a few more GG pictures to the bottom of the first GG page. Thanks Justine for sending those along.
:: Here are some more pictures from the Lincoln Centre event - Thanks TORn
:: You can vote for ROTK as the Orange Film of the Year here. When you vote you go into the draw to win tickets to The Orange British Academy Film Awards in Leicester Square!
:: Here are a few old articles -- including one when Elijah was 15. Thanks Chloe
:: Mira very kindly sent in this scan from a local newspaper called The Observer-Dispatch of NY in which A+F was mentioned along with some other great Elijah sites ;) Thanks Mira *hugs*

::



January 31, 2004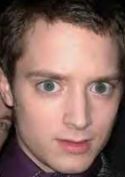 :: New but old pic sent along by Jen :)
:: Ok, so it's a lil late.. but.. Carrie made these wallpapers in dedication to Elijah's 23rd birthday (23 - Wow!) -- Wallpaper 1 and Wallpaper 2 <-- hehe, love that! :)
:: Never seen this pic of Lij.. Thanks alot Emma!
:: Diana sent along a lil blurb from the Globes: Here comes the Lord of the Rings cast. "I'm feeling emotional," says Peter Jackson of the LOTR trilogy's completion. "It's the end of a significant part of your life for seven years, and the door's about to click shut." Awww... But check out Elijah Wood, who's looking like a sharp fashion rebel in his vintage, emerald green suit. Is he bucking the monkey suit tradition at awards shows? "Tuxedos are cool," Wood insists. "007 wore a tux, so it's cool. I'm just a big fan of velvet suits."
:: Raideretteroker sent along some new pics.. [Pic 1] and [Pic 2] <---- the caption for this pic reads: 'Elijah Wood and his agent, William Morris Agency's Nicole David, hug at a pre-premiere taping of 'The Tonight Show With Jay Leno.'
:: Lucy and I were asked to post this on the site, so here it is: Me and my friend have set up an official birthday project for Orlando and Elijah fans. The charity 'Make a wish foundation' will be sponsering us under Elijah's and Orlando's signatures. We will be making catagories such as fanart/presents/birthday wishes/photos of fans and possibly a mobile phone containing every fan of elijah and orlandos name, location and number. Every entry for a catagory will cost a very small amount of money for charity. All of the proceeds will got to helping terminally diseased children recieve their last wish. Go to www.wish.org for more information on the charity. The catagories will be garanteed to be received by orlando and elijah. And hopefully we will get recognition and a phone call from the guys!! - if you would like to help this great cause.. email: hobbit_angel@hotmail.com or who_crashed_13u5ted@hotmail.com :)