Features: Photo Encounters | Forum
FAQ | Disclaimer | 11 visitors online.

Contact Us: Deenan | Lucy | Brenda

Skins: Faces | Raindrops | Spring Clean








FOLLOW A&F ON TWITTER

News Archive: May 2003
Updates:
May 1, 2003
:: Hi Everyone!
:: Rebecca kindly scanned this ROTK thingy from 'Total Film' magazine.. Thanks!!! :)
:: A picture I found..
:: And a new picture that Anna sent us :) the caption says "Elijah Wood: "They won`t get us!"
:: Elijah won this poll last week, vote for him again so he can win this week ;) - Thanks to frodos_girl for that!
:: The draft script to PJ's 'King Kong' :) - Thanx Cami!
:: I found this which is about 'Try 17' airing on STARZ! channel..
:: The romantic comedy All I Want, formerly known as Try 17, stars Elijah Wood as a college student who learns more from his apartment neighbours than he does in class. Many Moore, Franke Potente and Debbie Harry co-star and the film will go out in August.
Hmmmm maybe they did change the title...



May 6, 2003
:: lol, guess what everyone, we have our own official A+F fanlisting! Yep, approved by TheFanlistings.org and everything. And before you say anything, no i didn't make it or even know anything about it until today :P It was made by the lovely Alisa [funky-love.com]. Thankyou so much Alisa, you're so sweet! And thanks to anyone who joins for your support *group hug*
:: Some pics sent to me by the lovely Quaxo: [Pic 1] [Pic 2] [Pic 3] [Pic 4] - Thanks for those
:: DAMMIT! Why can't i be blonde and why the hell don't i live in NZ?? ROTK Casting Call - Thanks Capotica for that
:: Brand new rare pic from the new Entertainment Weekly scanned and sent to me by Michelle - Thanks :)
:: A little article from the National Enquirer: 'Movie hobbit Elijah Wood giving out his secret hangover cure: I'll eat a big breakfast and then have some greasy food later. I also like to hang out with the people I got drunk with, so we can all suffer together - Thanks Nora
:: A lil mention of Elijah at that indie rock festival - Thanks Amanda
:: Don't know if i've posted this b4, but whatever, here it is again: at a private TTT screening... Thanks Alesia
:: BTW, i updated some new "new pics" galleries the other day, might be worth a look ;) Take care! If you have news *please* send it to me... Anyone who sent in an affiliates request, i won't be able to update them until i get some spare time, sorry.



May 8, 2003
:: Nessa sent me this picture of Elijah, Viggo & Karl at a premiere of TTT last year.. - Thanks for sending it along!
:: A bigger picture of one Luce posted the other day.. - Thanks Serai :)
:: Some pictures i found from the Japanese mag 'Junior Screen'... [01] [02] [03]
:: And.. an article about ROTK from 'Movie Insider' mag.. [Scan 1] [Scan 2] [Scan 3] [Scan 4] -Thanks Rebecca :D
:: Michelle sent along a couple of things.. first, some funny lotr comics... [Comic 1] [Comic 2] [Comic 3] [Comic 4] [Comic 5]
:: A little article from 'Twist' mag - Ever feel like youíre being treated like a child? Elijah Wood feels your pain. The Lord of the Ring star reveals that during a recent stay at a New York hotel, a chambermaid came in to clean his room. When Elijah told her that the room was all set, she ignored him and asked, ďWhereís your momma?Ē Díoh! As if itís not bad enough that people wonít let him act his age, the 21-year old Elijah says, ď I feel older than I am and I donít even look my age, so itís a double problem!Ē Thatís too bad Elijah - but isnít it time for you to go beddy-bye now?
Thanks Michelle! and thanks to Hannah for the twist article too :)
:: Lauren send another little thing from 'Sneak' mag.. I got the sneak mag a couple of weeks back and there was a really funny caption that lij said 'i still have nightmares about wetting myself on stage'
:: Heidi sent some tv news.. On Monday the 12th at 3pm e! will have a show on elijah called Rank -young holloywood players or played out?
:: Thanks for the news everyone!! :)



May 10, 2003
:: Hi Everyone! just a quick update..
:: The Two Towers can now be pre-ordered from lotrshop.com:
The Lord of the Rings: The Two Towers 2-DVD Set
... or:
The Lord of the Rings: The Two Towers VHS Video

:: 2 newish pics sent to me by Ana.. [Pic 1] [Pic 2] - Thanks!
:: A Picture from Laura...
:: A ROTK Pic - Thanks TORn and Capotica!
:: Some mag news from Sarah..
In the May 19 issue of People, Elijah is the main theme of the Crossword Puzzle on page 144. There's a picture and tons of questions based off of his work. (Itis easy, but oh so much fun!!)
:: Some bits and pieces for people in France from Emilie!
The French magazine called cine-film(s) with Frodo on the cover is now available, not only does it contains new informations on ROTK, but what's more, it also contains four BIG posters of TTT (Saruman and his hand on the red eye, Strider with Arwen and Eowyn, Gandalf the White surrounded by Legolas, Gimli and Aragorn, and Frodo holding the ring with that so cute expression on his face...)
and...
Ash Wednesday should be out at the movies in July in France
Thanks girl!!



May 13, 2003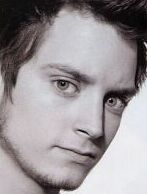 :: Wow, thanks to everyone who joined the fanlisting, it's really nice to see that autumn and i have so much support for the site :) Has everyone else watched X-Men 2?? I *loved* that, definately recommend it ;)
:: Hot new scans from the asian magazine i-D: [Pic 1] [Pic 2] [Pic 3] ... Thankyou so much to blythely! ... and undone :)
:: And undone typed up the i-D interview (yeh, we love her), you can find it here
:: Another new pic from the magazine Just 17 (UK) scanned by Sarah ... i like what i see :D
:: Elijah look-a-like?? ummm.... don't think so. He's currently got a rating of 4.2. Thanks LijWoodForever66 [If you send news to me, can you please provide your name so i can credit you? ;) thanks]
:: If anyone has a bigger version of this pic, can you please send it along?? ... *please*? :D ... Thanks Malli for sending that
:: Lots of LOTR cartoons here... thanks Cherry



May 17, 2003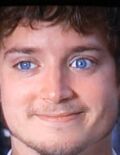 :: Some new pics of lij in LA recently.. [no, that's not his girlfriend, it's his sister Hannah] - [Pic 1] [Pic 2] [Pic 3] [Pic 4] [Pic 5] [Pic 6] [Pic 7] - Thanks once again to the Bagendinn and Capotica for those :)
:: Tons of new pics from the wonderful Justine :) - Thanks girl!
[1] [2] [3] [4] [5] [6] [7] [8] [9] [10] [11] [12] [13] [14] [15] [16] [17] [18] [19] [20] [21] [22] [23] - Thanks again Justine :D
:: For ppl in the Netherlands, some news about 'Ash Wednesday' from Hanne...
I went to the video shop yesterday and I saw that Ash Wednseday comes out on video (rental version)on 13 may (in the Netherlands)!!
:: An article about 'Sunshine' from Inside Entertainment mag.. -Thanks to TORn for that :)
:: btw, Could Malin please email me again? thanks girl :)



May 18, 2003
:: A bigger version of that Gear magazine outake... thanks to the [newly opened] Bagendinn, Undone, Malli
:: An Elijah article/profile thing... have no idea what language it's in. Thanks Sofie.
:: lordoftherings.net just updated their site with 25 new ROTK pictures! Thanks Bisso
:: An online article regarding the MTV awards... Thanks Capotica
:: clockdown.com has a ROTK clock which you can download - Thanks Erica
:: Hmmmm.... Malli says that this is a ROTK pic... what do you think? Thanks Malli
:: An Elijah mention [and pic] in a crossword - Thanks Capotica and TORn
:: Michele sent me the autographed picture which she received when she wrote to Elijah's fanmail address back in January. Lucky her, she actually got a reply :)
:: A rumour about ROTK's length ... yikes, that's long! Thanks Mathom
:: Also updated the magazine scans page



May 23, 2003
:: I've been pretty busy lately so i havn't had a chance to update.. but there's not that much news anyway..
:: Rebecca made some 'Ash Wednesday' caps... [Cap 1] [Cap 2] [Cap 3] [Cap 4] [Cap 5] - Thanks Rebecca!
:: More Ash Wednesday news..
For people in South Africa.. Ash Wednesday comes out on video here on the 19th May.
For people in the USA... hi! i just wanted to let you know that ash wensday is out for rental in the united states
Thanks to Shaz and Diana for the news :)
:: Aussies.. 'Flipper' is gonna be on tommorow (Saturday, may 24th) on channel 7 @ 2.30pm.. :)



May 24, 2003
:: For the love of god please stop sending me fwd messages!! They take up so much space and are full of crap.
:: New ROTK pics! Thanks Capotica and Aimee... [pic 1] [pic 2]
:: Some news about Lij's upcoming appearance on "Primetime Glick":
On Comedy Central.com it said that he will be on the show June 12th at 8:00pm, and June 14th at 7:30 pm, Mountain and Pacific time zones.
Thanks Maybelle and Casey
:: Some news from Angela: A couple of little Elijah films are gonna be on soon in the UK.. Back to the Future 2 is on on Sunday 25th at 4.15pm on ITV and Internal Affairs is on on Monday 26th at 9pm :)
:: New lij pic from an old photo shoot - Thanks Undone and Capotica
:: Another new lij pic ... no idea where it's from though... thanks Heidi
:: Some info from Chris [thanks!]:
According to a recent article in Variety.com, "Eternal Sunshine of the Spotless Mind" has distribution deals for the US, Germany, U.K., Spain, Australia/New Zealand, Japan, Scandinavia, Hong Kong, Greece, Israel, Portugal, Turkey, Iceland, South Africa, C.I.S., Czech Republic, former Yugoslavia, Hungary, Poland, Romania, Singapore, Malaysia, Philippines, South Korea, Thailand, and Latin America. ... basically everywhere!
:: Heaps of people who have written to Elijah in the past months have been getting the same autographed pic from Elijah from writing to the address posted in the fans section... this is what Kirsten said though:
the return address on the envelope the picture came in is: 15030 Ventura Blvd. #710 Sherman Oaks, Calif. 91403
However she wrote to the fan mail address. This is what Michele had to say:
What i did was send a self addressed envelope, with american stamps on it, but what ended up happening was that they sent me back the picture in a much bigger envelope of their own. i included my address both in the letter i wrote and on the envelope so i don't know which one they used to address it to me. i waited like four months.. it takes time.. the envelope i used to write the letter was normal, the one i sent inside was small
:: Apparantly that rumour about ROTK being around 4 hours long was false [surprise surprise], it's actually going to be only as long as TTT and FOTR - Thanks Alexandra



May 27, 2003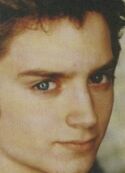 :: Elijah's nominated for 'Choice Movie Actor -Drama/ Action Adventure' for TTT and TTT is nominated for 'Choice Movie - Drama/ Action Adventure' - so go vote for em here! - Thanks to Fashion Fancy and Molly for the news! :)
Also from Molly... The Teen Choice Awards airs August 6th 8pm/7c on Fox. - Thanks girl!
:: Another Elijah Look-a-like - hmmmm i think he does but you can judge for yourself :) - Thanks Tara!
:: Carrie sent along some scans from the UK mag LOTR Battlegames - [Scan 1] [Scan 2] - Thanks!
:: Here are some scans from a Dutch interview with lij done back in Dec 02.. [Interview 1] [Interview 2] [Interview 3] - for those (like me) who can't read dutch, Whynni kindly typed up a translation here - Thankyou Whynni :D
:: A date for the world premiere of ROTK has been set!! "After running rings around Wellington City Council, New Line Cinema finally confirmed yesterday that the Embassy Theatre will host the world premiere of the third Lord of the Rings movie on December 1." -(wow, is it just me or is it very early this year?)- you can view more info here - Thanks Diana & TORn
:: Some news from Caldir.. - Thanks!
Elijah is to attent the MTV Movie Awards party - Born out of a desire to create refuge for celebrities, stylists, media and all involved in Oscar(R) preparation, The Sunset Marquis Oasis was introduced this year as a flagship event designed to offer an escape from the "frenzy." On the heals of this stellar event, Sunset Marquis Oasis returns on May 30 and 31 with a line up of extraordinary brands and services to prepare and pamper celebrities for the fun and excitement of the MTV Movie Awards. Invited Guests include Justin Timberlake, Vince Vaughn, Sean William Scott, Vin Diesel, Josh Hartnett, Kirsten Dunst, Luke Wilson, Owen Wilson, Elijah Wood and many more.
:: Rachael sent me a 'secret scene' from the FOTR DVD.. i never knew about it either! :) Thanks Rach!
i'm not sure if u knew this, but on the xtended version of tFotR DVD, there's a "secret" scene. if you go to the 'select a scene' menu and go to the last page of chapters, keep pressing the down key until a little gold ring pops up beside the bit where it says 'new scene' and press enter! it's the spoof that MTV did with the Council of Elrond.
:: and lastly, here is a picture i found which i've never seen before :)